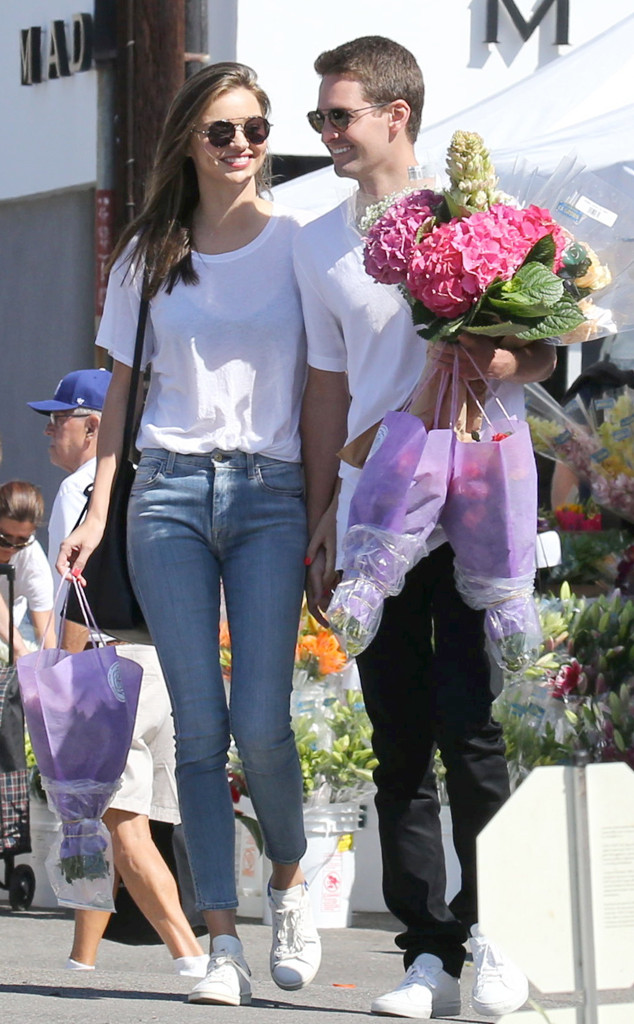 fk-rol- dr/X17online.com
Has Miranda Kerr met her match?
The brunette model was spotted walking hand-in-hand in Los Angeles over the weekend with none other than Snapchat's CEO Evan Spiegel.
The two looked as happy as can be as they carried multiple bouquets from a local farmer's market back to their cars.
While neither Kerr nor Spiegel have spoken about their likely romance—on any social media platform, that is—it's pretty clear based on these photos that there's some serious chemistry going on between the duo!
Earlier this year, during an interview in Harper's Bazaar Australia's March issue, Orlando Bloom's ex-wife got candid when asked if she was dipping her toe in the dating pool.