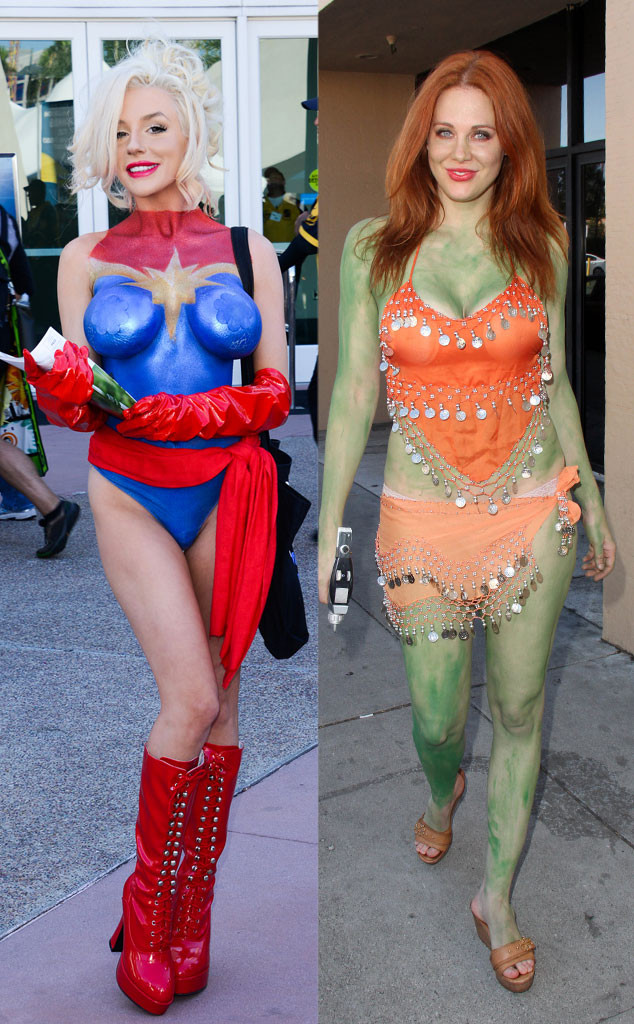 AKM-GSI, Splash News
Forget about the movie and TV news that came out of this weekend's Comic-Con. Did you see what some attendees were wearing?!
While the popular San Diego festival has been known to feature more than a few questionable outfits, our attention immediately went to Courtney Stodden and Boy Meets World star Maitland Ward for their revealing looks.
So, where do we even begin? We'll start things off with Stodden who decided to dress up as Captain Marvel using mostly body paint. While wearing red leather gloves, matching knee-high boots and even a red waist sash, the 20-year-old tried to persuade attendees to go vegan as she passed out PETA vegan starter kit pamphlets.
"Honored & privileged to have teamed up with @OfficialPeta today in order to spread animal awareness at ComicCon," she wrote on Instagram. "Be a superhero for animals too…go vegan!"