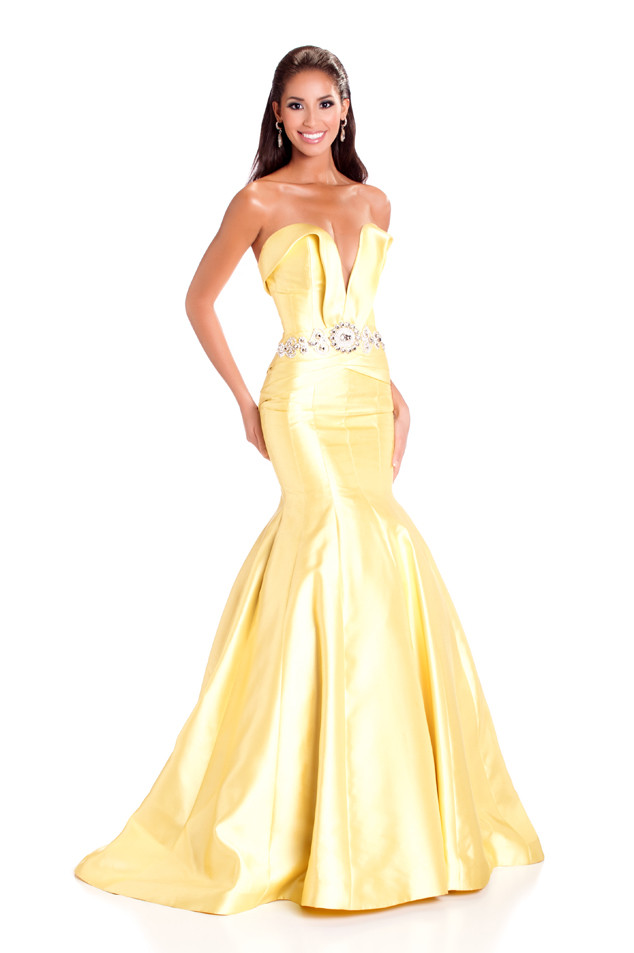 HO/Miss Universe Organization
A for effort…?
Anea Garcia, Miss Rhode Island, was vying for the Miss USA crown last night during the annual beauty pageant when she found herself in a bit of a pickle.
Despite presumably years and years of experience onstage, the stunner was completely stumped during the Q&A portion of the event.
Tara Conner delivered the brain-busting question, which asked, "Recently, comedian Jerry Seinfeld spoke out against political correctness in our culture. Do you think political correctness is helping or hurting this country? And why?"
OK, Anea, breathe, smile, smile bigger, larger, better, smize so hard you can't see straight, and begin to answer by saying…
"That's a very good question." Nailed it! That's a prerequisite to any and all pageant answers, well done.
Spoiler: That's basically the moment in the evening when Rhode Island's luck takes an epic downturn.