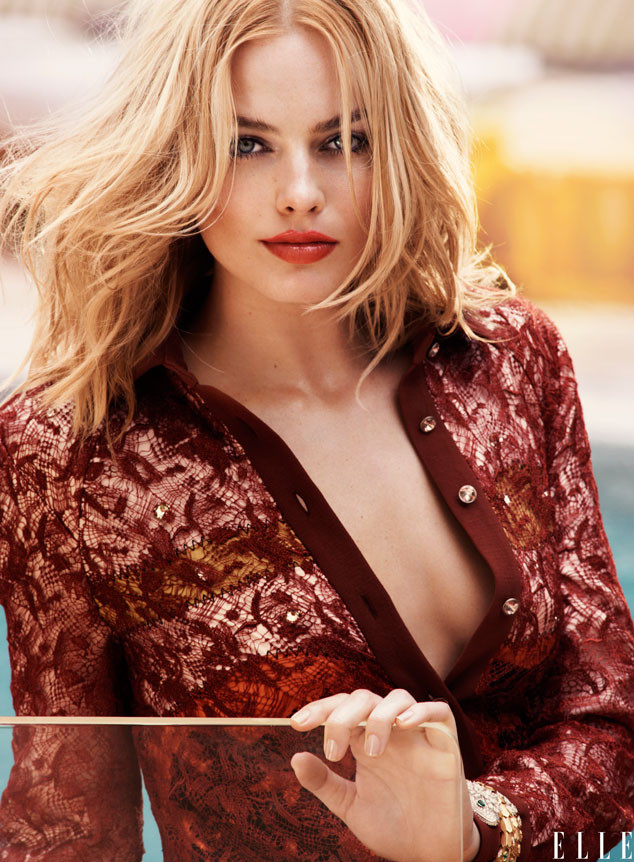 Cedric Buchet for ELLE
Margot Robbie has quite an impressive résumé—it's so impressive, actually, that it's almost hard to believe she's only in her mid-twenties.
"People seem outraged that I'm 24," the actress, who turned 25 on July 2, tells Elle magazine's August issue. "People think I'm a decade older."
Tina Fey, who stars alongside Robbie in Fun House, has a theory on why the Australian star might come off as more experienced than her contemporaries. "Like a lot of actors who got their start on soap operas—Julianne Moore, Alec [Baldwin]—Margot makes great, strong choices but then is still very quick and flexible," she tells the mag.