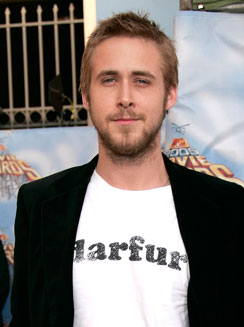 Lisa O'Connor/ZUMA Press.com
Dear Ryan Gosling,
I was shocked and saddened to learn of the end of your relationship (again) with Rachel McAdams. Break-ups are certainly painful, but the end of a long-term relationship to a beautiful talent like Rachel must be positively excruciating. I can only imagine what you're going through. Poor little buckaroo. I bet you're an absolute mess right now.
Listen, my friend. I'm here for you. I want to make sure that you're going to be all right. So if there's anything I can do for you - and I really do mean anything - I want you to let me know as soon as possible.
Here are some suggestions as to how I can be of some help: