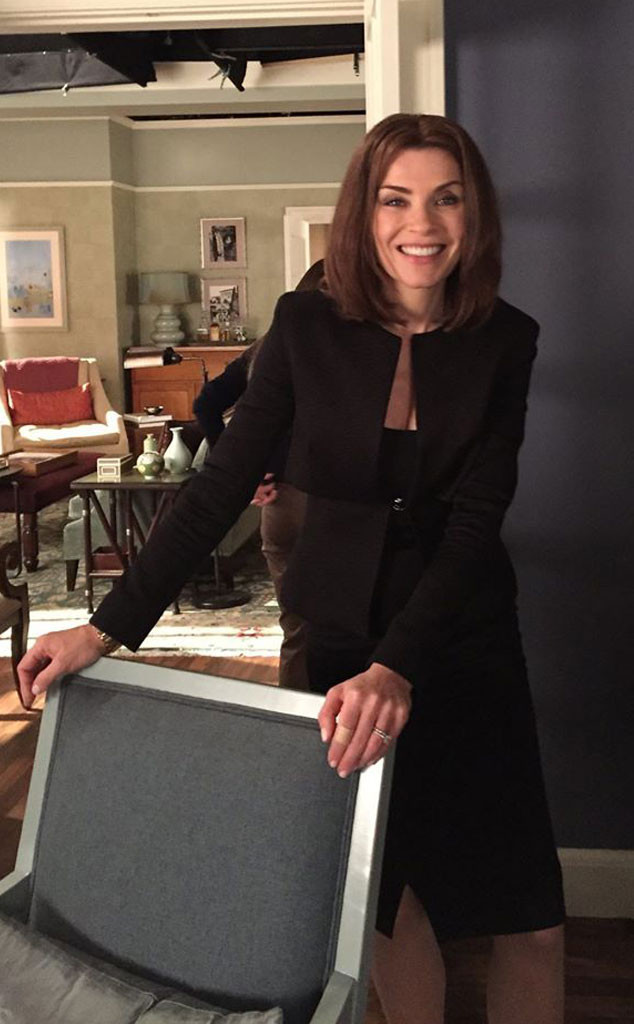 Facebook
The Good Wife is getting an infusion of all sorts of new stuff for season seven. Not only will there be new faces, but Alicia Florrick will have some new digs. Series star Julianna Margulies took to Facebook to share the first look at Alicia's new in-home office. Guess that door desk wasn't going to work out for her…and is that a new wig atop her head?
One detail you may not notice when you watch the show: a very special photo on Alicia's desk. Margulies shared the photo on Facebook and explained it's her real-life grandmother. "She was one of the first to graduate NYU Law School in 1924," she wrote. "What an inspiration."
As for the new hair, well, it's not directly mentioned, but Margulies told David Letterman they get a new hair piece for her every year. She explained, "we get a new wig every season, because they need to be changed or whatever...You have to freshen it up, and she [Alicia Florrick] has different haircuts sometimes, too."