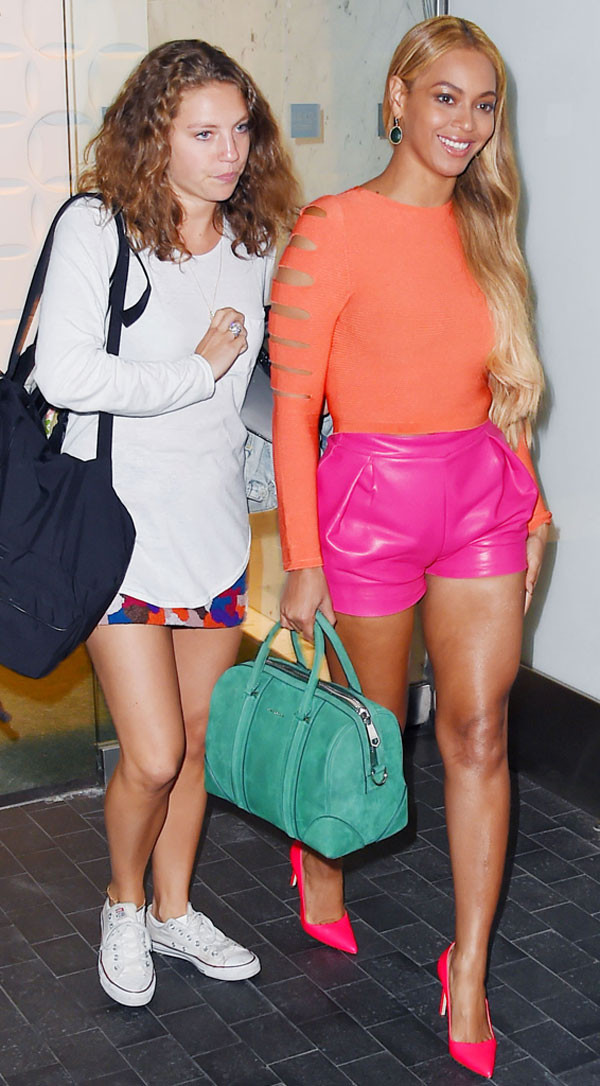 Josiah Kamau/BuzzFoto via Getty Images
Forget about the fact that this lady has one of the coolest jobs in the world, Beyoncé's personal assistant, Sam Greenberg, knows a thing or two about the world of fashion.
Queen Bey's right-hand lady opened up to Vogue.com about how she says effortlessly chic on the clock, and why sometimes function does take precedence over fashion.
"It is always fun to play dress-up, because on shoots especially there are always great things," she dished, before adding, "I think that in this job it is about looking clean and looking cool, and not trying to be much in the spotlight because that isn't why you're there. It is also about representing whom you work for."