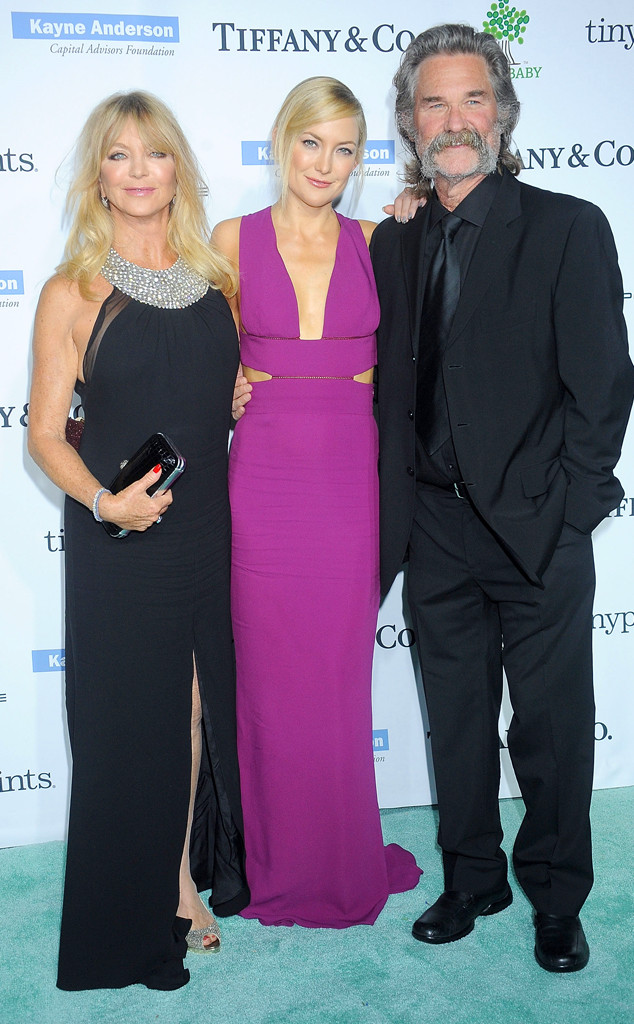 InstagramGregg DeGuire/WireImage
Goldie Hawn and Kurt Russell are the cutest.
The actress, 69, and the actor, 64, met while filming 1968's The One and Only, Genuine, Original Family Band, but they didn't begin dating until reconnecting on the set of 1984's Swing Shift. But perhaps their most famous collaboration—aside from raising four children together—is the 1987 comedy Overboard.
Last night, the longtime couple was feeling nostalgic and decided to watch the Garry Marshall movie. "Kurt n I snuggled up and watched Overboard together," Hawn told her 631,000 Twitter followers. "The first time we have seen it all the way thru since it came out," she wrote, adding, "Now that's Romance."
The film holds a special place in their kids' hearts, too. As Kate Hudson recalled in an Entertainment Weekly podcast last summer, her brother Wyatt Russell, now 29, "took his first steps on Overboard. We were living in Mendocino [in California]. It's so funny. I guess from the outside...for us, it was just mom and dad working, and that was cool because it was summer and they were together. It was sort of normal for us," she said. "But, yeah, Overboard. We were on set the whole time."