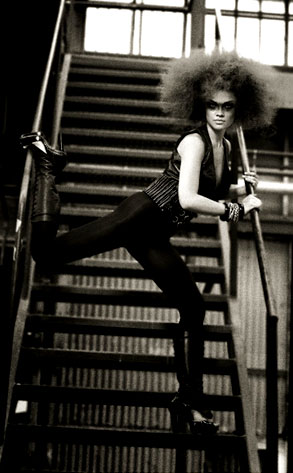 Tyra Banks/Pottle Productions Inc
OK, so "girlfight" might just be our wishful thinking, 'cause hot damn, that would be some gorgeous rough-and-tumble! But I just got off the phone with Top Model's latest eliminee, Elina, and she had a few words to say about her costar (and master of mixed martial arts) McKey, who trash-talked Elina on the show behind her back.
I also just heard from the much loved Mr. Jay Manuel, who gave this insight into Elina's surprising dismissal last night...