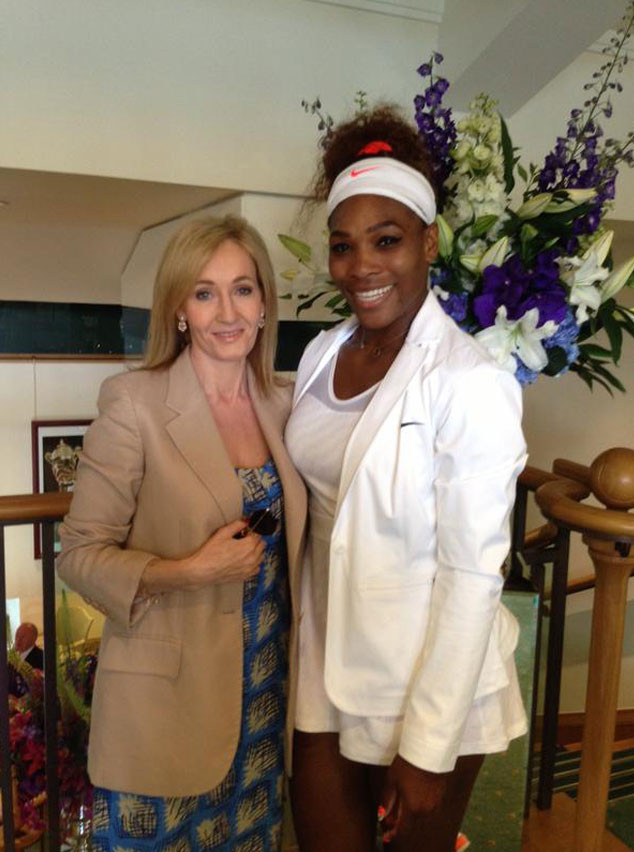 Twitter
If there's one person who knows the power of words, it's J.K. Rowling.
Perhaps this could explain why the Harry Potter author felt compelled to respond to one Twitter follower who wanted to criticize Serena Williams' body. Yes, the Serena Williams who just killed it Saturday morning once again by winning four straight majors at Wimbledon.
The unknown follower who goes by the name of Rob suggested "that [the] main reason for her success is that she is built like a man."
But being the true boss that she is, Rowling decided to share his quote with her 4.9 million followers and add a little sass to his remark. "Yeah, my husband looks just like this in a dress," she tweeted with Williams working a chic red dress. "You're an idiot."
Could we have said it better ourselves?