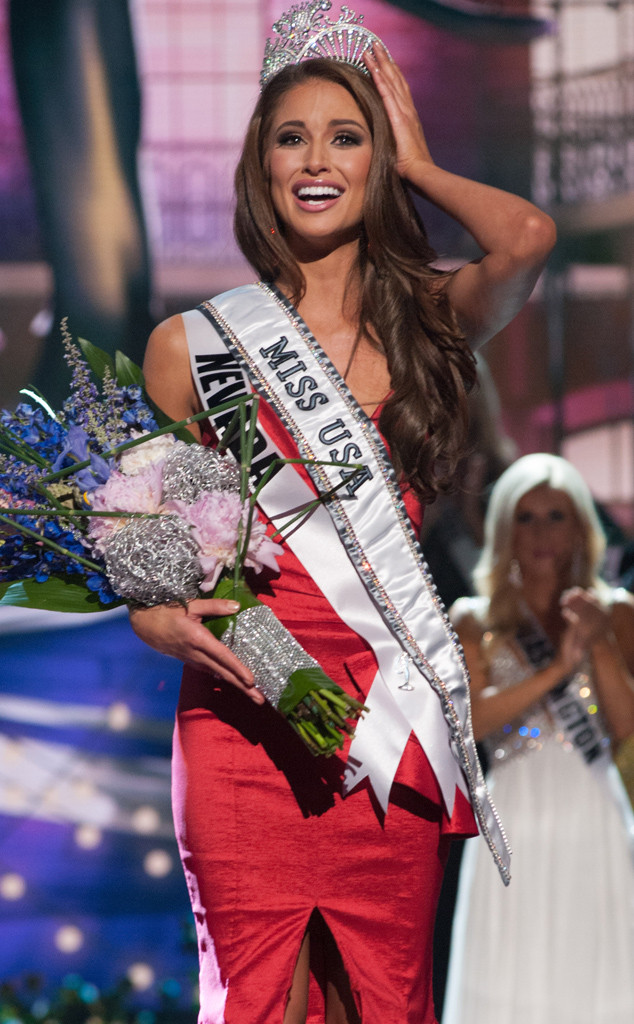 Patrick Prather/Miss Universe Organization
Remember the Miss USA pageant? That event where every state's "hottest" woman competes against each other for the national crown? Or we should say, that event that totally fell apart after Donald Trump made some very offensive and very ill-advised statements during his campaign speech.
In case you feel like getting totally riled up again, here's a little refresher. While announcing his presidential candidacy, ol' Trumpy decided to describe Mexican-Americans as "rapists" who are "bringing drugs and crime" into this country. What a doll, right? Brands and companies began cancelling their associations with the "politician" faster than we've ever seen, and that included basically every aspect of the Miss USA telecast.
NBC pulled the show from its lineup (in addition to severing other ties with Trump), and all of the hosts and judges pulled out as well. The competition will now be televised on Reelz, with a makeshift cast of characters who apparently aren't afraid to be seen as taking Trump's side. In other words, it's not really worth a minute of your time. As such, we've come up with a list of other activities you could do on Sunday night to fill the inevitable Miss USA void you will be dealing with; we'll warn you, it was hard to come up with worthy options, but we did our best.