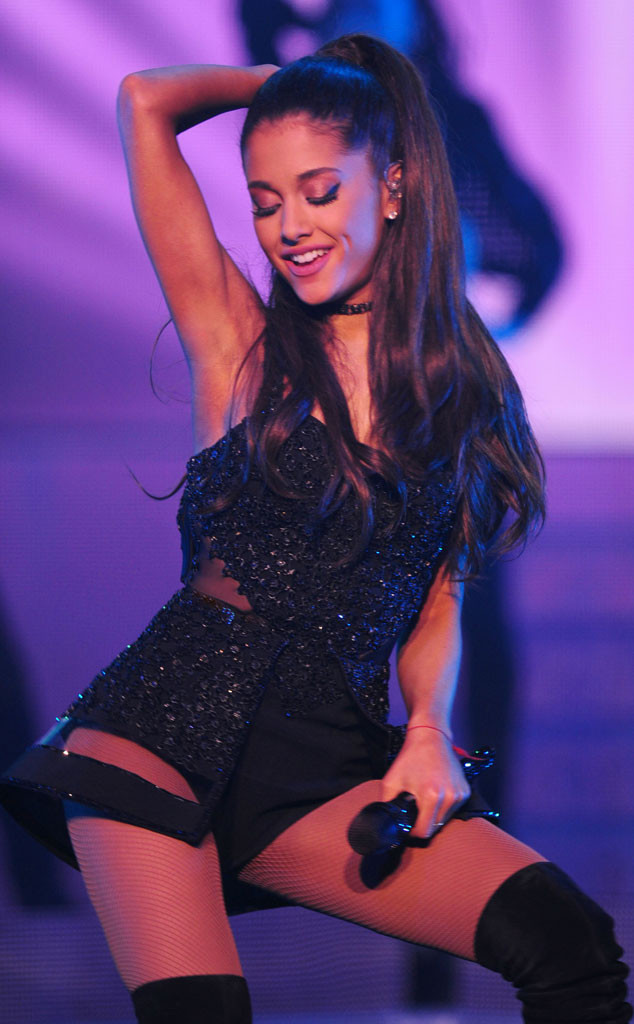 Michael Simon/startraksphoto.com
Could a sugar doughnut be responsible for the downfall of a pop superstar?
Because after Ariana Grande's antics this week, the pint-sized singer seems to be on the fast track to becoming one of America's most disliked celebrities.
To her die-hard fans, her image has always been synonymous with sweetness, although not usually the carb kind. Her career made by becoming the star of a Nickelodeon show, she was cute and pretty with a smile that satisfied millions of hearts.
But unless you have been living under a rock for the past few days, you'll know that on Saturday, the 22-year-old walked into a bakery and licked the doughnuts on the counter, before making out with her backup dancer boyfriend and going into an anti-America tirade. In the security footage she can clearly be heard saying: "I hate Americans. I hate America! That's disgusting."
And all of this took place on July 4. Um...
This isn't the first time the "Problem" singer has found herself in hot water. Whether it's tales of her being icy around young fans who have won competitions to meet her, or a report that she once ended an autograph session by getting into an elevator and exclaiming about her fans, "I hope they all f--king die," scandal seems to have plagued her.
Licking doughnuts for someone else's consumption. Hateful language. Those actions were bad enough. But her first attempt at an apology…that made the whole situation worse.