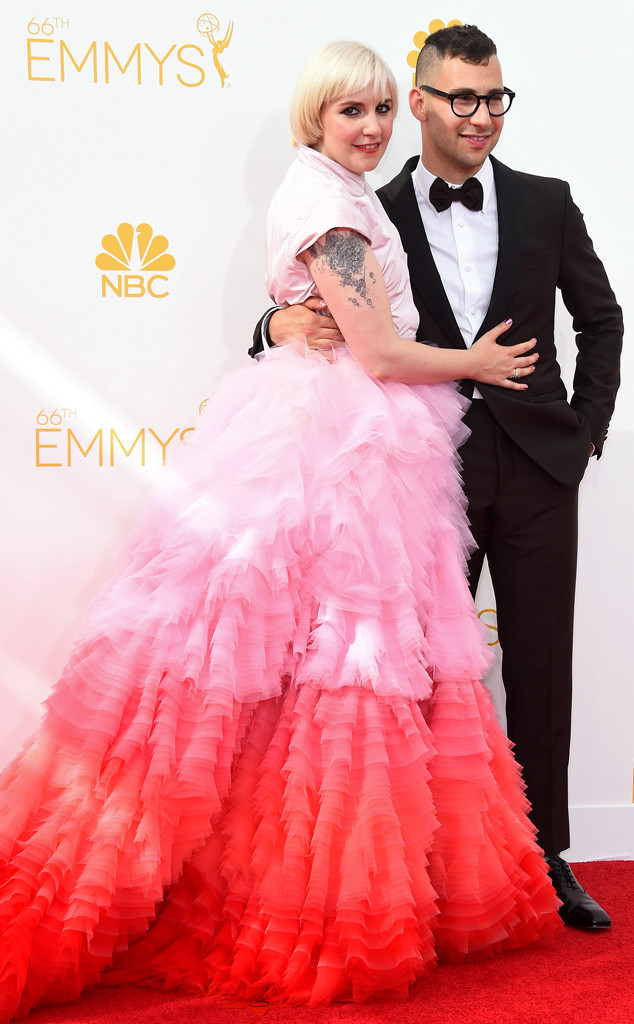 Frazer Harrison/Getty Images
So...when's the wedding?
That is pretty much the question Lena Dunham has faced from family, friends and fans since the United States Supreme Court legalized same-sex marriage in all 50 states, a condition she and her boyfriend and life partner, fun. guitarist Jack Antonoff, 31, had set for themselves when it came to their own intent to tie the knot.
The 29-year-old Girls creator and star, who has a gay sister, had just after the ruling tweeted, ".@jackantonoff Get on it, yo...."
"Right on," he had replied, more than 11 hours later.
In a New Yorker op-ed, published on Friday, Dunham talks about her thoughts on marriage following the Supreme Court decision. She references her childhood "bridal fantasies" and The Little Mermaid (Yes, Ariel leaving her father after getting married will destroy you emotionally). She includes a sketch she drew in the 10th grade of herself wearing a "shredded lace gown and combat boots" on her wedding day.