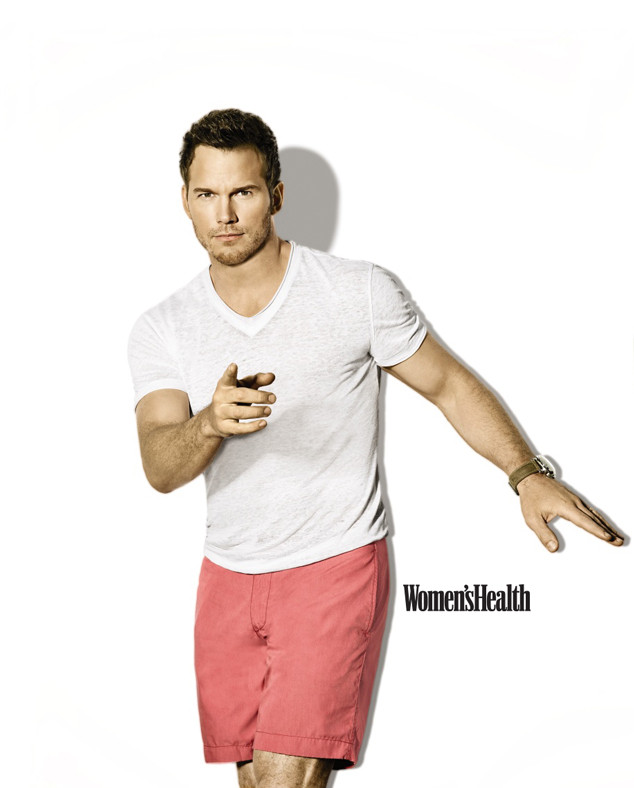 Women's Health
Fresh off the success of Jurassic World, which involves a bit of talk about genetics, hybrids and other science-like topics, Chris Pratt is getting research-like in his idea of romance in the July/August issue of Women's Health.
Although he and wife Anna Faris are eerily similar in their passions and personalities (#neverforget their bug collection), Pratt believes that opposites can and do attract...sometimes.
"Well, scientifically it's a fact, because you can look at the polarity of the water molecule and the capillary action of ice and water," he explains to the mag, laughing. "It can be true in real life, too, but I don't think it's a rule."
He and Faris are living examples of being exceptions to the questionable rule, as he tells the magazine that they couldn't be more alike. If you're like Anna and myself, we're very similar. We married ourselves because we have comparable egos and abnormally high self-esteem," he jokes.