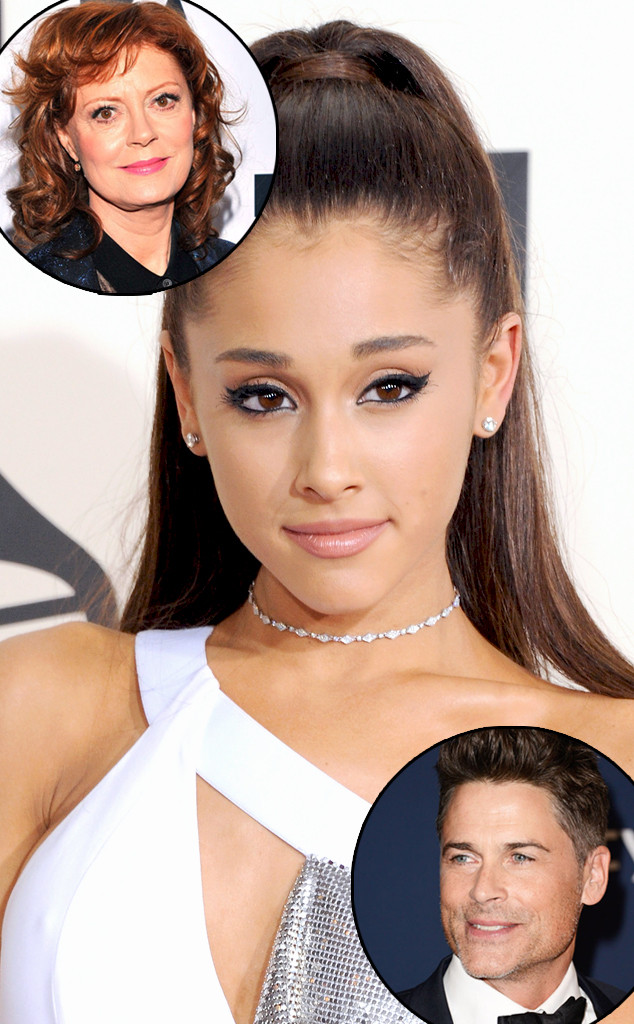 Jon Kopaloff/FilmMagic/AP/Getty Images
Ariana Grande might have penned a lengthy apology and explanation for her "I hate America" comment and doughnut-licking activities, but there are two people who have something to say about it: Rob Lowe and Susan Sarandon.
The Parks and Recreation alum took to Twitter to criticize the singer's reasoning, calling it "lame."
"As my grandpa would say: 'Yeah, sure. Pull the other leg, it plays jingle bells!' #Lame," he tweeted. But his mocking didn't end there. He also made fun of her for saying that she actually loves America instead of hating it.
"Cannot wait for the new Arianna Grande (sic)/Dixie Chicks jam to drop! #IActuallyLoveAmerica," he added.
Susan Sarandon, on the other hand, decided to go in a different direction with her tweet. She wrote, "Today, lick a doughnut in solidarity with @ArianaGrande. A sweet, talented, true American." She also included an American flag emoji and doughnut emoji.