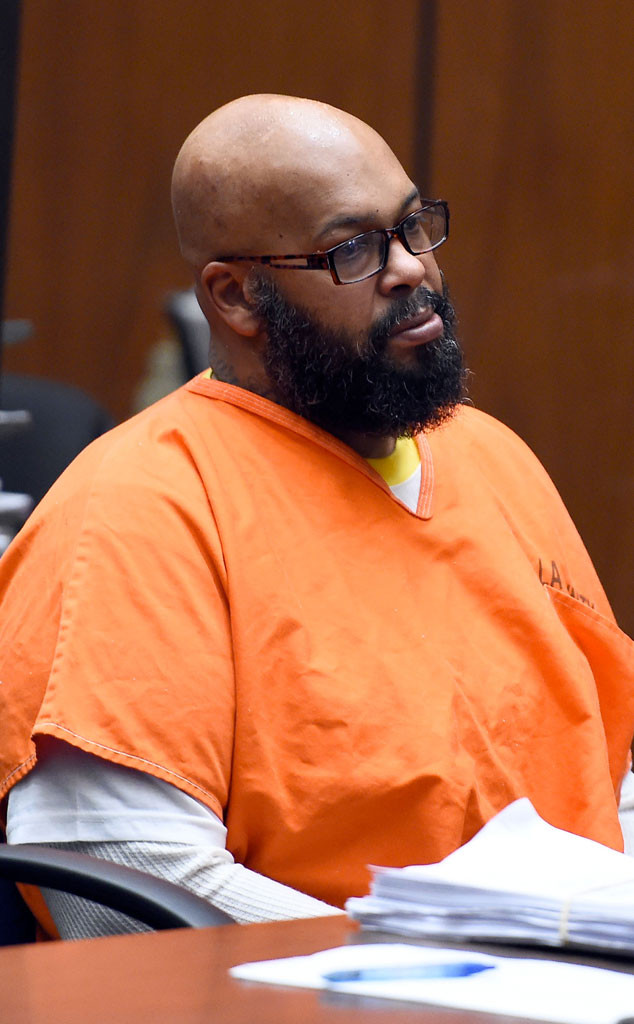 Getty Images
Marion "Suge" Knight's legal troubles won't be going away anytime soon.
A Los Angeles judge refused to dismiss the case against the former rap mogul, who is charged with murder, attempted murder and hit-and-run for allegedly running down two men in January, which resulted in one death. Thomas Mesereau, Knight's defense attorney as of late, told the court that there were "some very troubling issues" about the case at hand, according to reports. He called it an "outrage" that a person would be charged with homicide "in a case like this."
Deputy District Attorney Cynthia Barnes, however, argued that there was "sufficient" evidence against the Death Row Records co-founder, 50, to move forward with the case. Los Angeles Superior Court Judge Stephen Marcus agreed with Barnes. He said he had reviewed transcripts from a prior hearing who ordered Knight to stand trial.