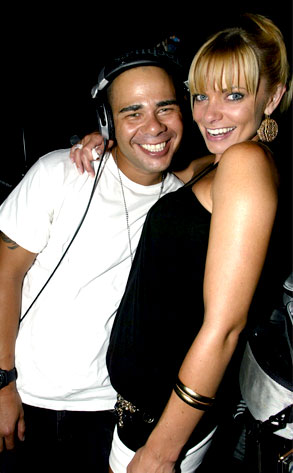 Chris Farina/Getty Images
Hollywood endings are never guaranteed, even in Hollywood.
Jaime Pressly has confirmed that she and her deejay fiancé Eric Cubiche have split up.
The duo welcomed son Dezi James on May 11, 2007, about seven months after anouncing their engagement. They were friends for more than nine years before they gave dating a try, witch Cubiche proposing after about a year and a half of coupledom.
"We are taking a break from our relationship but we are together everyday with Dezi and still love each other very much," Pressly told Access Hollywood.
"As you know we have been friends for over 10 years and will remain close friends as we both adore our son and want to make sure he knows we both love him more than life."