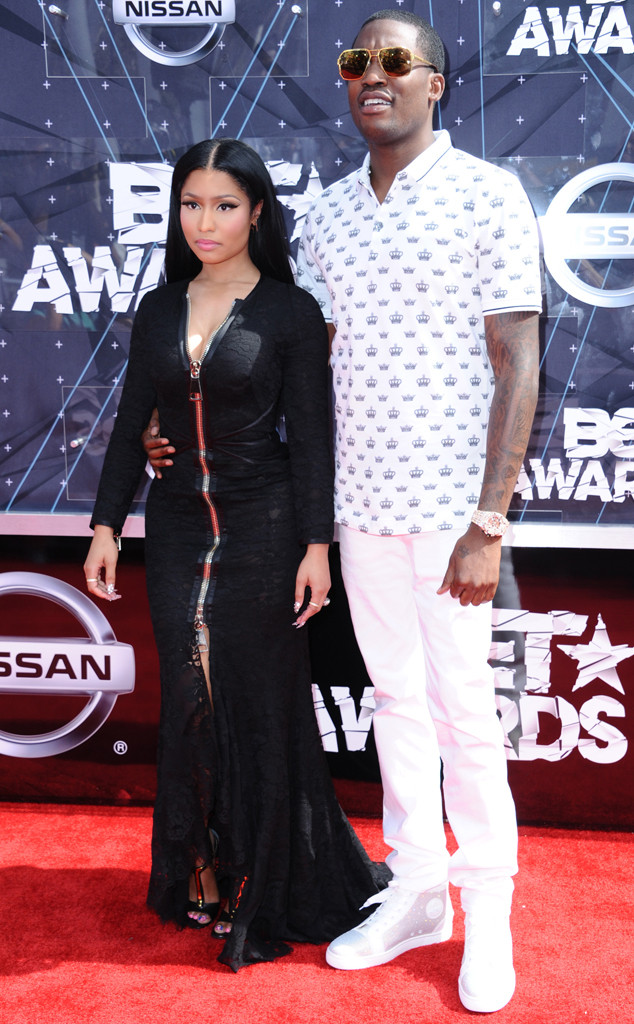 Frederick M. Brown/Getty Images for BET
Don't mess with the dynamic duo known as Meek Mill and Nicki Minaj!
Joe Budden recently participated in another I'll Name This Podcast Later where he shared his honest and open opinions about the world around him. This time, however, he may have upset one of the rap community's most beloved pairs.
"Part of my problem with that is Meek's music is too hard," he explained on the podcast when discussing the couple's appearance at the 2015 BET Awards. "Meek's music is too hard for me to look at him with this f--king sappy f--k s--t. Be the hardcore guy that I'm sure [Nicki] was attracted to at some point. It's nasty. I hate everything about it."
He continued, "[Meek's] all…like this bitch just stepped off of f--king Mars and is like the only girl. I hate it all. But I do appreciate them for keeping the hope of love alive."