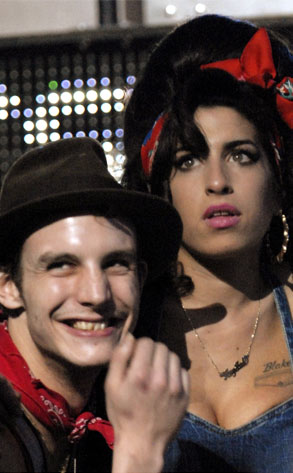 Kevin Mazur/WireImage.com
Some good news for Amy Winehouse for a change.
Blake Fielder-Civil, better known to the tabloid-reading public as the singer's beloved "Blake Incarcerated," was released from Britain's Edmunds Hill Prison today after serving just 12 months of his 27-month sentence for causing grievous bodily harm and obstruction of justice.
Winehouse was not present for her husband's triumphant and premature emergence from the clink, though British media couldn't seem to agree on whether that was because the Grammy winner was holed up at her London home after her second trip to the hospital in as many weeks, or whether she was still in the facility, receiving treatment for an ongoing chest infection.