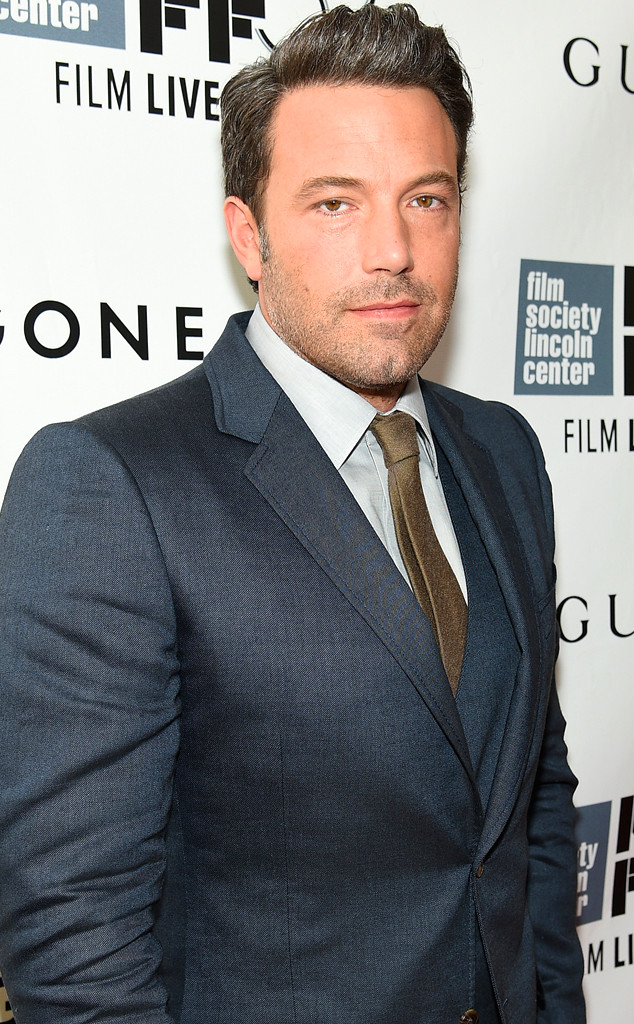 Dimitrios Kambouris/Getty Images
Ben Affleck is opening up about his forthcoming film, Batman v Superman: Dawn of Justice, in the latest issue of Entertainment Weekly.
The 42-year-old actor, who announced in a joint statement on Tuesday that he and wife Jennifer Garner are divorcing after 10 years of marriage, touches on the casting controversy (the actor faced major backlash when he was first named the Caped Crusader) and reveals why he was eager to star in another superhero flick, despite appearing in the 2003 flop Daredevil.
"Batman is basically the American version of Hamlet," Affleck tells EW. "We accept that he's played by actors with different interpretations."
Those different actors include Christian Bale in the Dark Knight trilogy and Michael Keaton in Batman Returns, to name a few, although Affleck says his version of the superhero is tired and weary after two decades of fighting crime in Gotham City.