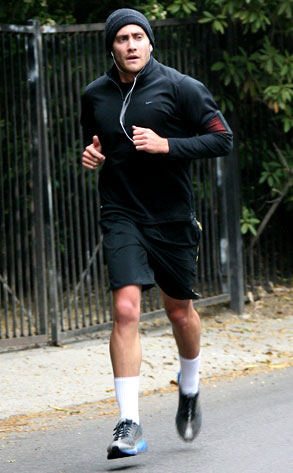 Fame Pictures
Dear Ted:
What is the awful truth about Hef and the Girls Next Door, are they together, or not? I hate all the rumors. Just the truth. Please.
—Kat, GA
Dear Pondering Playmates:
No need to beg—they're not. Whether or not Hugh lives long enough to find three more ladies with as much personality as those blond babes, that's still up in the air.
Dear Ted:
Who do you think has been age 36 longer, Catherine Zeta Jones or Rachel Zoe? Thanks for my morning giggles.
—Gonzosmom
Dear Fountain of Truth:
Neither, it's clearly Lindsay Lohan.
Dear Ted:
I've been wanting to email you for years, and I finally have a reason. Last night I dreamed that Jake Gyllenhaal was a half dog/half man, and he was trying to have sex with my dog (a boxer). What does it mean?
—M from D.C.