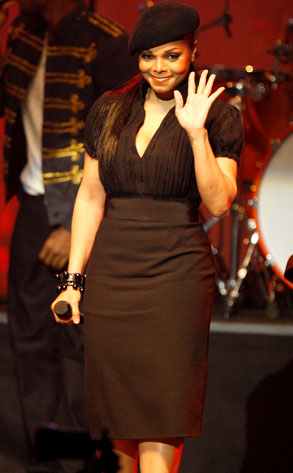 Vince Bucci/Getty Images
Janet Jackson and her man-mate, Jermaine Dupri, hitting up new New York club Citrine on a Saturday night. J2's vertigo must have eased since J-babe was able to imbibe some beverages and get down without falling. Jan got especially into it when DJ Berrie dropped her hit "Nasty Boy." Like most people, looks like Janet's an egoist. But Miss Jackson deserves to be one.
Back and blah in L.A. was...