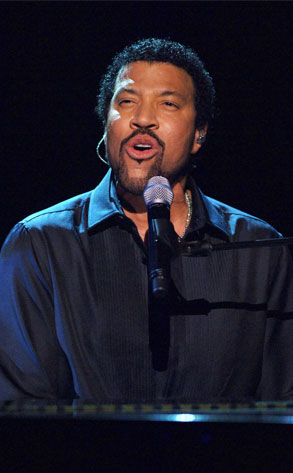 Michael Caulfield/WireImage.com
One easy-listening artist just got a little bit harder.
Lionel Richie is doing his best to increase his street cred—to say nothing of his relevance—by putting a pair of radio-friendly acts to work on his upcoming album.
Akon and Ne-Yo have lent their lyrical services to Richie's Just Go, and will share writing credits on the album with the "Hello" man himself.
The album is due out on Feb. 17 and the debut single, "Good Morning," was released to radio today.
But whatever hip factor Richie may have hoped to glean from his hip-hop associations may not last long: Nicole's papa is scheduled to perform on tomorrow night's Dancing With the Stars results show.
It was good while it lasted.