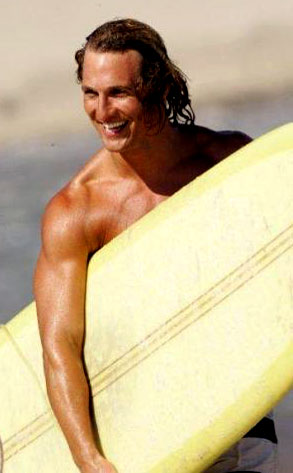 Anchor Bay Entertainment
Matthew McConaughey's surfing brethren may have the actor's back, but that doesn't mean they have forgotten how to stand up for themselves.
Two wave enthusiasts accused of roughing up a paparazzo whom they felt was crowding McConaughey on a Malibu beach pleaded not guilty Monday to misdemeanor battery charges, Malibu Deputy District Attorney Bill Clark tells E! News.
Skylar Peak and Philip Hildebrand are accused of shoving shutterbug Richid Altmbareckouhammou and throwing the photog's camera into the ocean on June 21 when he showed up on their patch of sand to snap pics of a board-toting McConaughey.
Video of the incident showed more than just Peak and Hildebrand closing in on Altmbareckouhammou, but they were the only ones charged.
A pretrial hearing has been set for Jan. 14.