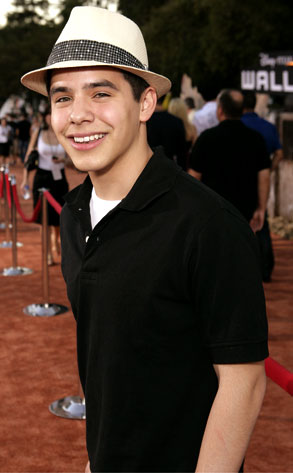 Todd Williamson/Getty Images
IDOL THOUGHT: David Archuleta, hitting Jason Mraz's concert at the Greek Theatre in Hollywood.
DELI DELIGHTS: Britney Spears, having lunch at Jerry's Deli in Studio City, Calif., the day after Justin Timberlake was there having dinner with Jessica Biel.
JACKO-LANTERN: Michael Jackson, surprising Natalie Maines and Adrian Pasdar by bringing his kids to a Halloween party at their L.A.-area home.
MOORE LOVIN': Ashton Kutcher and Demi Moore, having dinner at Pace in Los Angeles the night after hitting Roman Coppola and Jacqui Getty's Halloween party at Bardot in Hollywood.