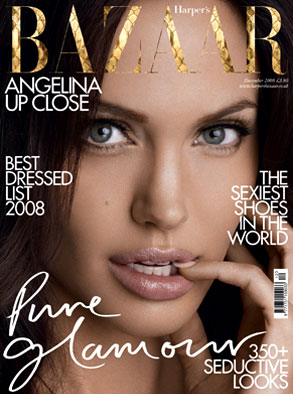 Harper's Bazaar UK
Choosing not to release any part of its Angelina Jolie interview before the magazine hits newsstands on Thursday, Harper's Bazaar UK has opted to simply unveil the cover shot instead.
Which is certainly OK with us since, given the stunning nature of this pic, they may have put out the best part of the issue anyway.
Sure, we're kind of intrigued by what Angie has to reveal in the upcoming story, but we doubt it'll be as good as what we imagine she's saying right now with that come-hither stare.