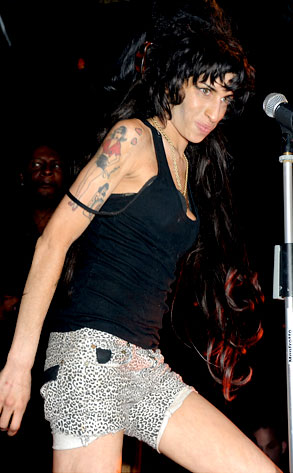 Dave M. Benett/Getty Images
Just when we thought she was out, Amy Winehouse has been pulled back in…to the hospital.
On Friday, her rep announced the Grammy winner's release from the London Clinic. By this morning, however, Winehouse had made a return trip, being admitted for further testing.
"Yes. She's been in and out of the hospital with a chest infection," publicist Tracey Miller tells E! News.
The 25-year-old first checked herself into the facility on Oct. 25 and underwent testing on her chest and lungs, which doctors diagnosed as being scarred earlier this year. She was discharged six days later.
And apparently readmitted three days after that.
It's unclear how long Winehouse, who has been trying to record a follow-up album to her multiplatinum Back to Black, may be in the hospital.