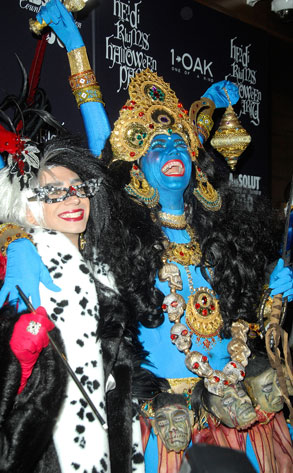 Joe Corrigan/Getty Images
We had way too much fun last night and it looks like the celebs did too, donning costumes to get their frenzy on just for the fun of it.
Our faves? At the left, Project Runway winner Christian Siriano and show host Heidi Klum were Halloween fashion forward and then some at the supermodel's annual Halloween bash. But let us know in the comments section if you think anybody topped them.
See what other stars were wearing in our Celeb Costume Craziness gallery.