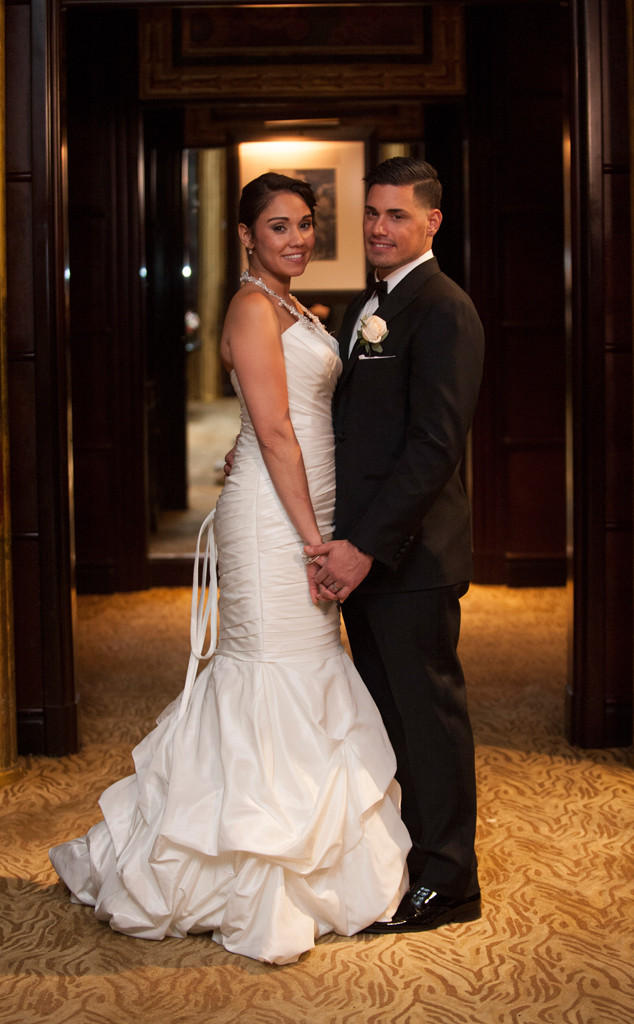 A&E
It seems that Married at First Sight couple Jessica Castro and Ryan De Nino have a relationship that's ending almost as quickly as it began.
During last week's season finale on the A&E show/social experiment, it seemed as if the tumultuous twosome planned on staying together. On Saturday, however, De Nino Instagrammed a photo of what appears to be a restraining order taken out against him by Castro.
"Unfortunately this isn't something I'd wish on anyone," wrote De Nino, adding that he was "disgusted."