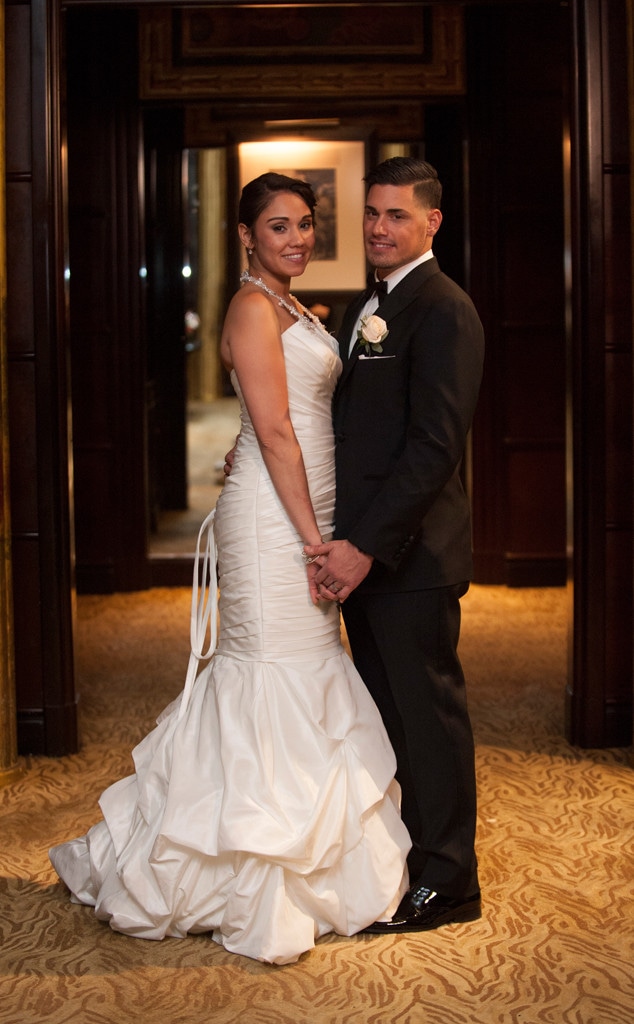 A&E
It seems that Married at First Sight couple Jessica Castro and Ryan De Nino have a relationship that's ending almost as quickly as it began.
During last week's season finale on the A&E show/social experiment, it seemed as if the tumultuous twosome planned on staying together. On Saturday, however, De Nino Instagrammed a photo of what appears to be a restraining order taken out against him by Castro.
"Unfortunately this isn't something I'd wish on anyone," wrote De Nino, adding that he was "disgusted."
Kinetic Content, the producers of Married at First Sight, released the following statement to E! News: "We don't know all the details and can't comment on the specifics.  What we can say is that unfortunately, couples on the show can go through real divorces, and divorce can often be difficult."
 
The statement continued: "The experts on our show have the best of intentions and highest hopes for success for each couple.  After undergoing extensive background and psychological checks by third parties, couples agree to be legally married on our show. We document their journey for six weeks after their wedding, but we can't control how they behave, or govern their actions after production."
Kinetic Content's statement concluded: "Our thoughts are with these individuals, and as always we have offered each of them significant aftercare resources.  We wish them nothing but the best, and hope they have a bright future ahead of them."
—Additional reporting by Lauren Mendoza & Baker Machado