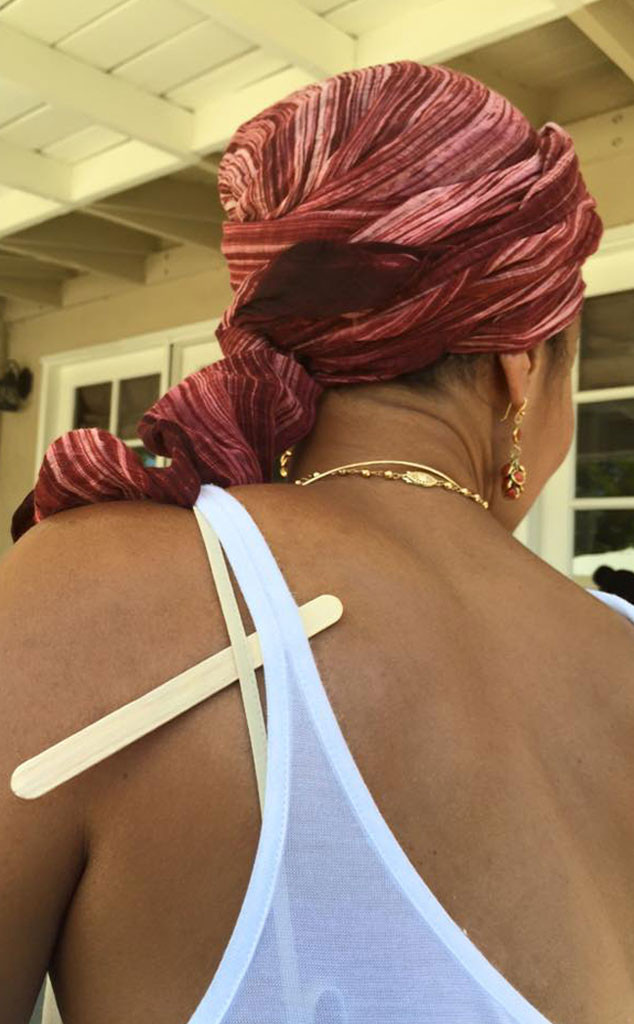 Facebook
Will Smith and Jada Pinkett Smith's relationship remains as playful as ever.
Case in point: The Suicide Squad actor had a little fun with the Magic Mike XXL actress over the weekend. Will shared a photo on Facebook May 30 at 6:01 p.m., writing, "I got board and put a Popsicle stick under Jada's strap. I wonder how long before she notices."
A few fans called the actor out for confusing "bored" with "board," but Will explained himself at 7:59 p.m. "Board vs Bored...Popsicle Stick - Board? Come on folks it's Punny!" the Independence Day star said.
For awhile, Jada was unaware of what her husband had done. At 8:38 p.m., Will shared another Facebook photo with fans. "She Noticed," he wrote.
Judging from Jada's smile, she didn't mind the innocent prank.