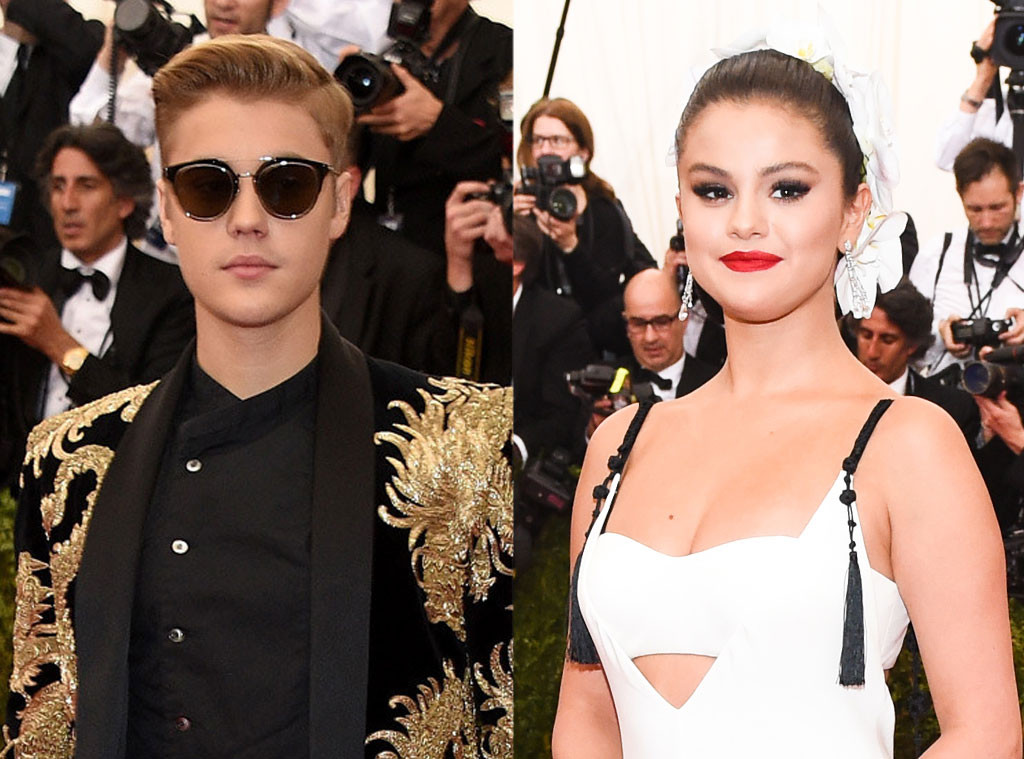 Larry Busacca/Getty Images; SIPA USA
You've probably heard by now that Justin Bieber and Selena Gomez ran into each other last night at church.
But let's get one thing very straight...
"They are definitely not back together whatsoever," a source exclusively tells me. "Definitely not."
Not that there was any drama during the unexpected run-in.
"For the first time, it wasn't awkward," the source said. "They were cordial and friendly to each other. It was harmless."
But that was it.
The famous exes caused fandemonium when they both appeared in a Snapchat video taken on Wednesday evening and shared by preacher Rich Wilkerson Jr. The full video—which is 77 seconds long—shows the "Boyfriend" crooner, 21, and the "The Heart Wants What It Wants" singer, 22, in the same room with a group of people.
"Justin seems to be in a good place and Selena is also in a fantastic place," the source said.
The source said that Gomez is "doing better than ever." Not only is her private life on solid ground, but she has four movies in the can and is working on finishing her new album.
Bieber has been keeping out of trouble. The former wild child gave an impromptu performance on Sunday during Jazz Night at the W Hotel Hollywood, impressing the crowd with a sexy cover of Boyz II Men's 1994 hit "I'll Make Love to You."