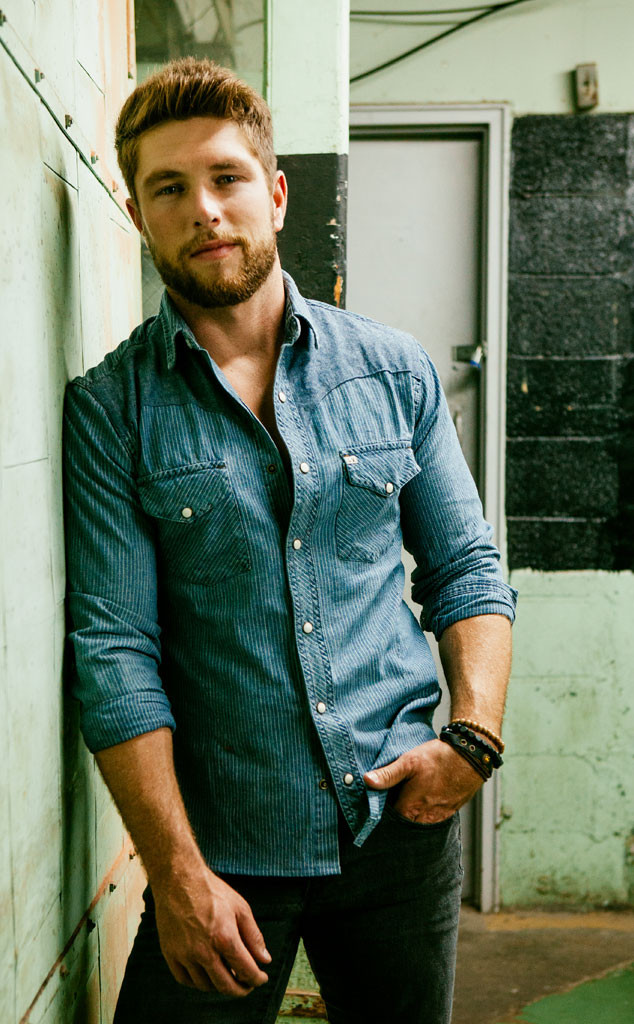 Big Loud Mountain/Kristin Barlowe
If you were lucky enough to see Florida Georgia Line on their This is How We Roll Summer Series 2014, then you may have already heard of the newest country heartthrob to hit the airwaves: Chris Lane. This North Carolina native not only has toured with FGL, but also has opened for The Band Perry, Brett Eldredge, Lee Brice and Chris Young, among others. And he has some big news: He is one of the top five contestants for the Macy's iHeartRadio Rising Star Contest!
Lane is the only country artist to make the finals. "It's certainly a relief that all of the hard work I put in along the way has been paying off," he tells E!. "I don't think a country artist has ever won [the iHeartRadio Rising Star Contest], so that would be huge!"