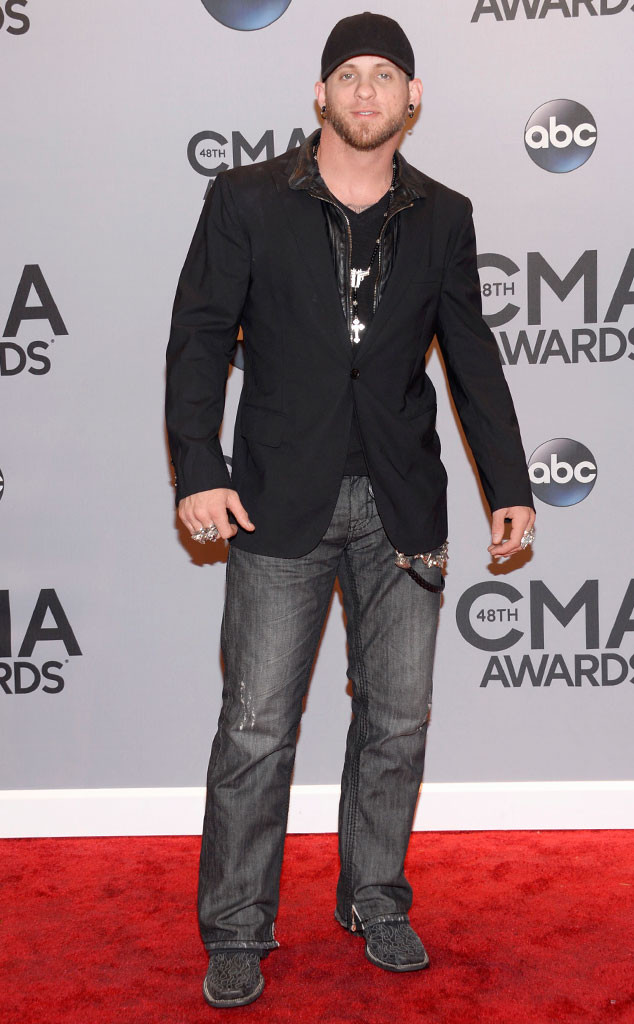 Evan Agostini/Invision/AP
Well, that's one way to flaunt your beliefs.
Country singer Brantley Gilbert recently got a massive tattoo on his back to show his support for the 2nd Amendment, aka the right to keep and bear arms. The gigantic piece of ink features the word "Amendment" written above two handguns. Under the artwork reads the text of the second amendment, "A well regulated militia, being necessary to the security of a free state, the right of the people to keep and bear arms, shall not be infringed."
The 30-year-old Georgia native revealed the new tattoo on his Facebook writing, "So BG nation.... I wanted to take my support of the 2nd amendment to another level, so my boy Carl Grace came by the house and hooked me up yesterday!!!"
You've certainly made a bold statement, Brantley!