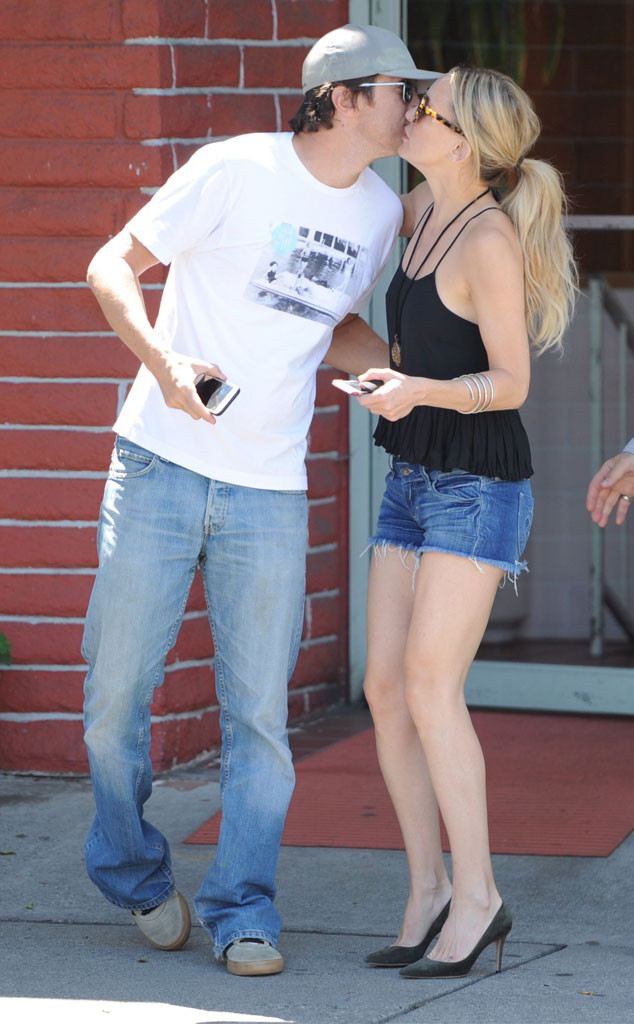 Green/X17online.com
Hugs and kisses all around!
Kate Hudson and her brother Oliver Hudson stepped out Wednesday afternoon for a casual lunch in Brentwood, Calif. And after enjoying a tasty meal at Early World Café, the siblings couldn't help but show off their love for one another with a farewell smooch.
Wearing short denim shorts with a black tank top and matching heels, Kate went in for a friendly goodbye hug and kiss before heading to her car. Meanwhile, Oliver went Southern California casual with jeans, a white T-shirt and sneakers.
Despite being in the crazy world of Hollywood, Kate has had no problem maintaining a strong relationship with her brother. Whether enjoying vacations together in the mountains or attempting (and ultimately failing) to FaceTime with Justin Timberlake, the twosome knows how to have a good time.