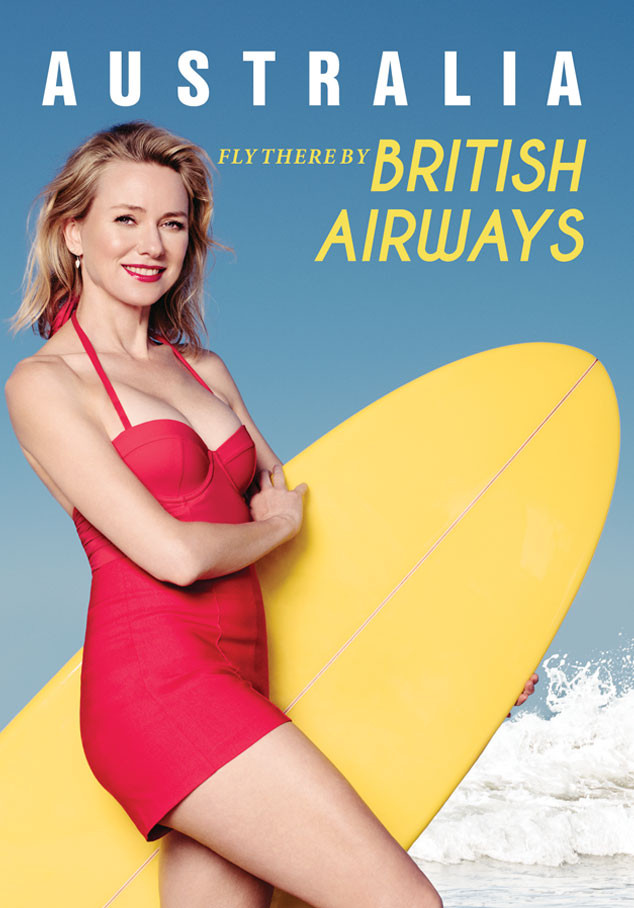 British Airways
People might start considering flying from London to Australia more often with Naomi Watts at the helm of a new—or should we say old?—ad campaign.
British Airways is celebrating 80 years of its direct flight, known as the Kangaroo Route, by recreating one of its vintage ads. The first flight took off April 13,1935, but this time the airline is using a more modern approach to promote its route.
Instead of a drawn poster, they've hired the actress to promote the flight. Wearing a very retro one-piece red swimsuit, Watts recreates the iconic poster by carrying a yellow surfboard like she's ready to hit Australia's big waves. Although she looks gorgeous, we can't help but chuckle at the corniness of the photo. Then again, she's recreating a 1935 ad!