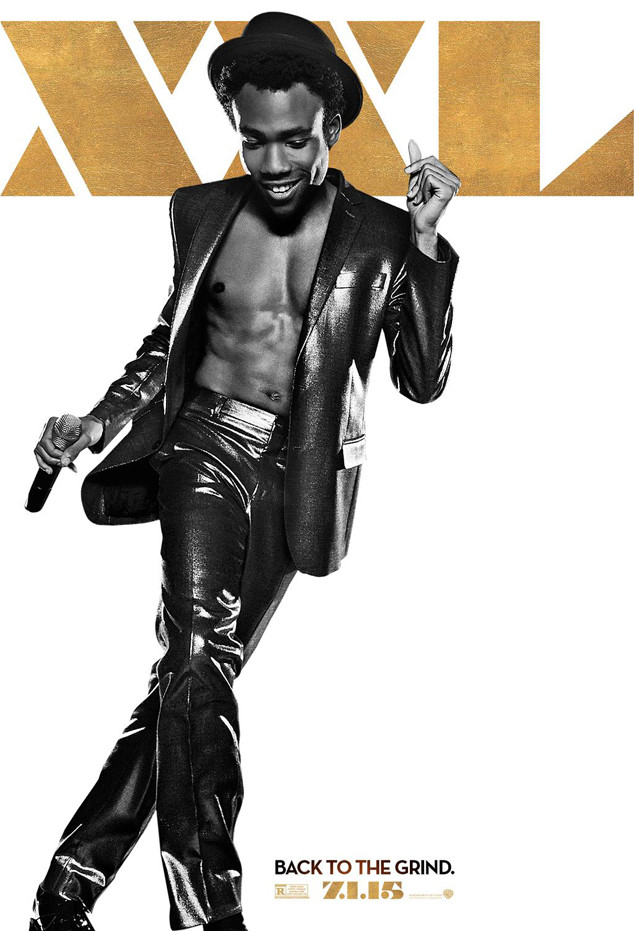 Twitter
Smooth moves? Check! Sick fashion? For sure! Rock-hard abs? Oh, you better believe it!
In anticipation of Magic Mike XXL's July 1 release date, Warner Bros. has been treating fans to a whole lot of mouth-watering images of the cast.
So who's next on this Hump Day Wednesday? Give it up for Donald Glover!
"Please welcome to the XXL family…Donald Glover," the film shared with fans on social media. "#HumpDay #MagicMikeXXL"
Rocking a black fedora, blazer and matching leather pants, the actor also referred to as Childish Gambino appears to be all about the music and moves when the film hits theatres this summer.