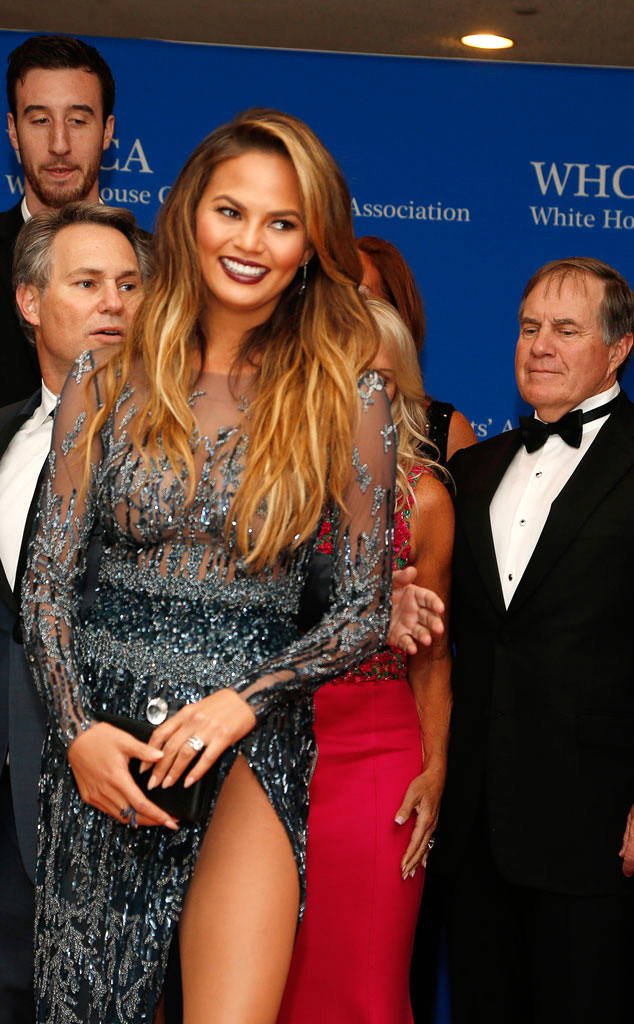 REUTERS/Jonathan Ernst
Nobody can resist the beauty of Chrissy Teigen.
This weekend's White House Correspondents' Dinner had its share of star sightings. But one guest appeared to grab the attention of more than just a few attendees. No, it wasn't President Barack Obama. And no, Cecily Strong isn't who we had in mind, either. Instead, it was the Sports Illustrated supermodel!
A photo has surfaced showing New England Patriots head coach Bill Belichick checking out Teigen's backside. And as it turns out, the important people that matter most sure don't seem to mind.
"None of the guys were looking at my ass," Teigen joked on Twitter. "They were just wondering why I don't have one which is a reasonable concern."