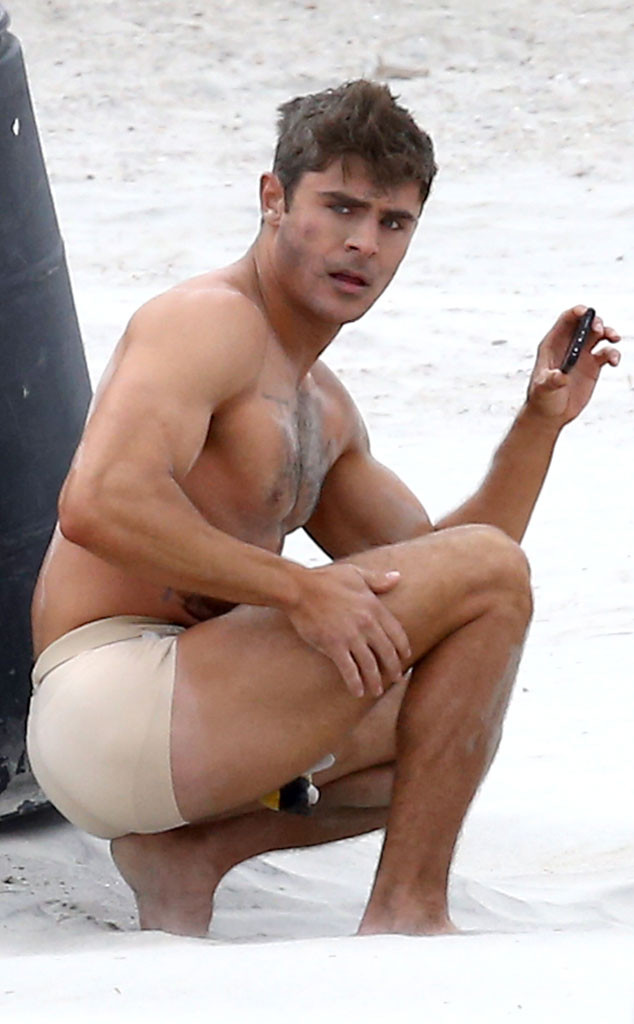 MiamiPIXX/SBMF/FAMEFLYNET PICTURES
Helloooooo, Zac Efron!
Everyone's favorite shirtless stud is covered in sand and looks a little scared, but that doesn't matter: Check out his underwear!
The 27-year-old actor isn't just half-naked and frolicking around the beach for fun, though—he's actually filming for Dirty Grandpa on Tybee Island in Georgia. As you can see, Zac appears to be stranded with only a stuffed animal (lucky plush), a cell phone (oh, to see those pics) and the words "Team Hornet" written across his chest (bet there was an on-set scuffle deciding who got to hold that Sharpie).