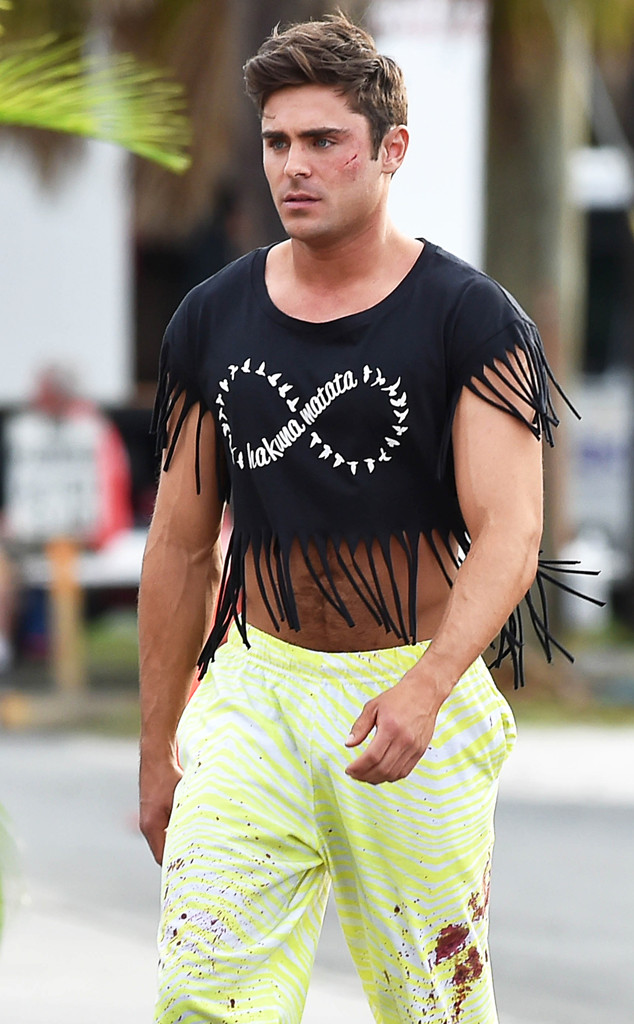 SBMF/FAMEFLYNET PICTURES
Not many men can rock a crop top like Zac Efron.
The studly actor showed off some sculpted midriff today when he was spotted rocking a black fringe "Hakuna Matata" crop top with neon pants in Georgia. We'd love to say that Efron is trying out a completely new style, but that's not the case here.
He was actually shooting a scene with co-star Robert DeNiro for their upcoming movie Dirty Grandpa, and you know these two were up to no good because if you manage to peel your eyes off of Zac's interesting outfit choice, you'll notice that there's some blood on that handsome mug of his, as well as those bright pants.