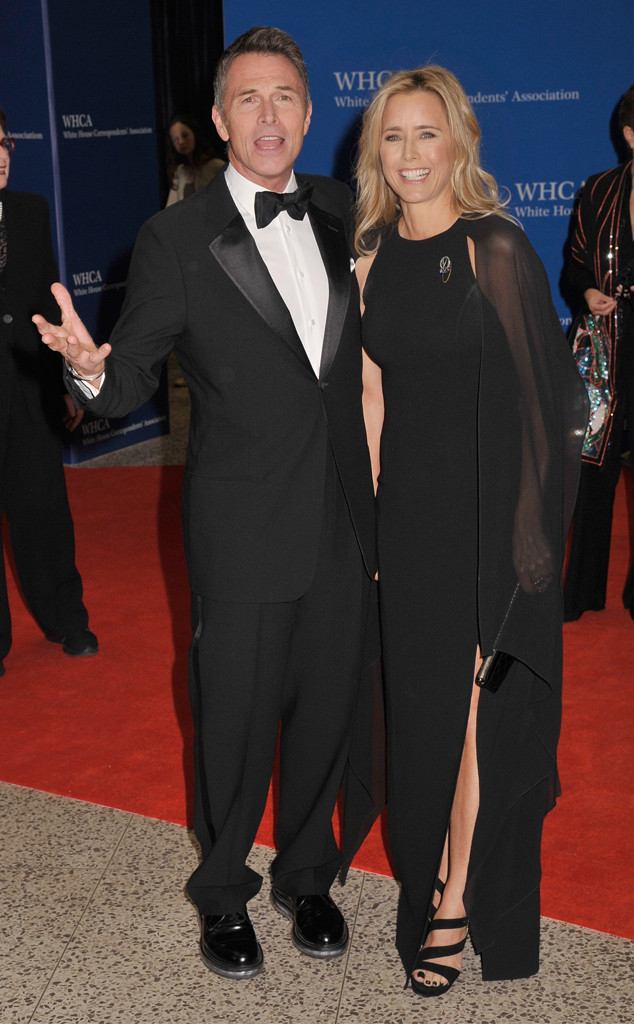 Kris Connor/FilmMagic
Téa Leoni and new beau Tim Daly, her co-star on Madam Secretary, made their most major public debut as a couple on Saturday, on the red carpet at the 2015 White House Correspondents' Dinner in Washington D.C.
The 48-year-old actress wore a chic black gown with a high neckline and slit, paired with a sheer black cape, silver brooch and black sandals and smiled as she posed for photos with Daly, 59, who donned a black tux and black bow tie.
The two play a married couple on the CBS show Madam Secretary, in which Leoni stars as the U.S. Secretary of State. Former Secretary of State Madeleine Albright and CBS News TV journalist Bob Schieffer joined the two on the red carpet and inside the White House Correspondents' Dinner.
Albright had met up with Leoni and Daly at the premiere of Madam Secretary at the U.S. Institute of Peace in Washington D.C. in September.