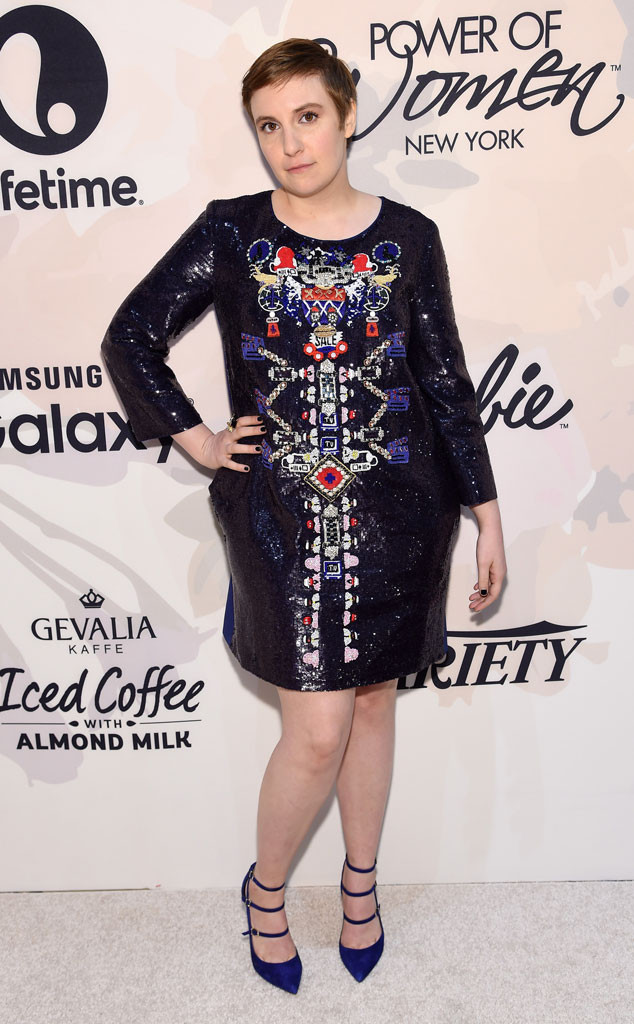 Jamie McCarthy/Getty Images for Variety
If you're wondering when Kate Middleton is going to give birth, you may not want to ask Lena Dunham.
But if you're curious to find out what happens on next week's episode of The Royals, she may just be the girl to ask.
"I know more about that show on E! about the royals then the actual royals," the Girls star admitted to E! News exclusively at the Variety Power of Women Luncheon in New York City. "I don't know to tell you the truth. I am really behind on royals culture."
In her defense, so many questions remain as fans around the world wait in anticipation for the birth of Prince William and his wife's second child. In regards to the due date, the baby's name or even the sex, it's all a royal mystery.