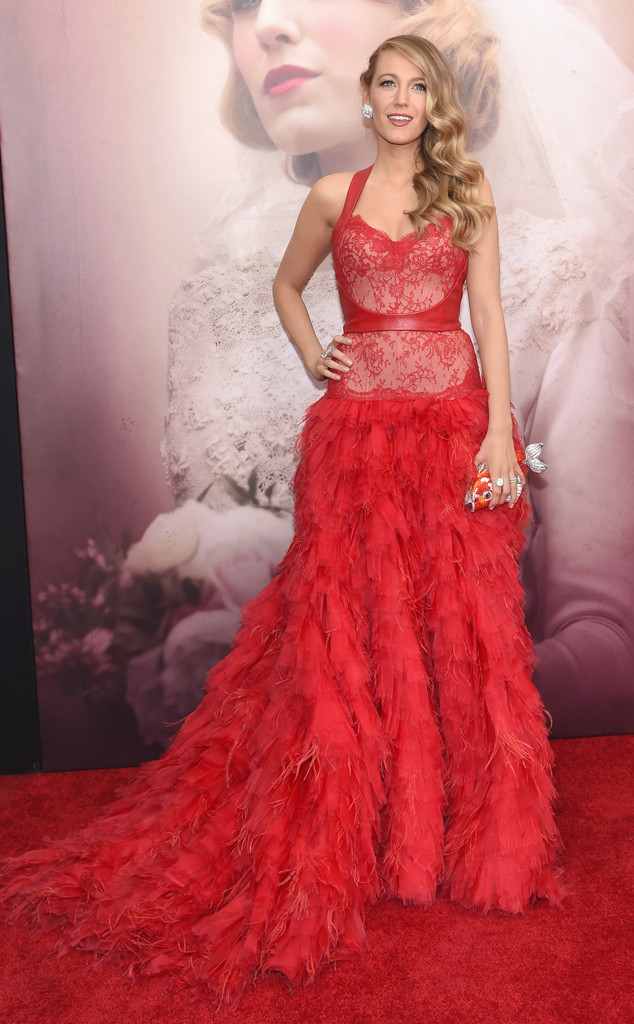 Jamie McCarthy/Getty Images
Blake Lively has been extremely busy recently promoting her new movie Age of Adaline.
So when the 27-year-old actress had to sit down for an interview with the L.A. Times, the multitasking mom had no choice but to bring baby daughter James with her! In fact, Lively even breastfed her little girl during the one-on-one chat!
L.A. Times writer Amy Kaufman writes, "'Hi,' Blake Lively says, extending her free hand. Her other one is occupied, cradling her swaddled newborn, who nurses at her chest. She sits down on a couch, props a pillow on her lap and continues breast-feeding."
Can you imagine?!