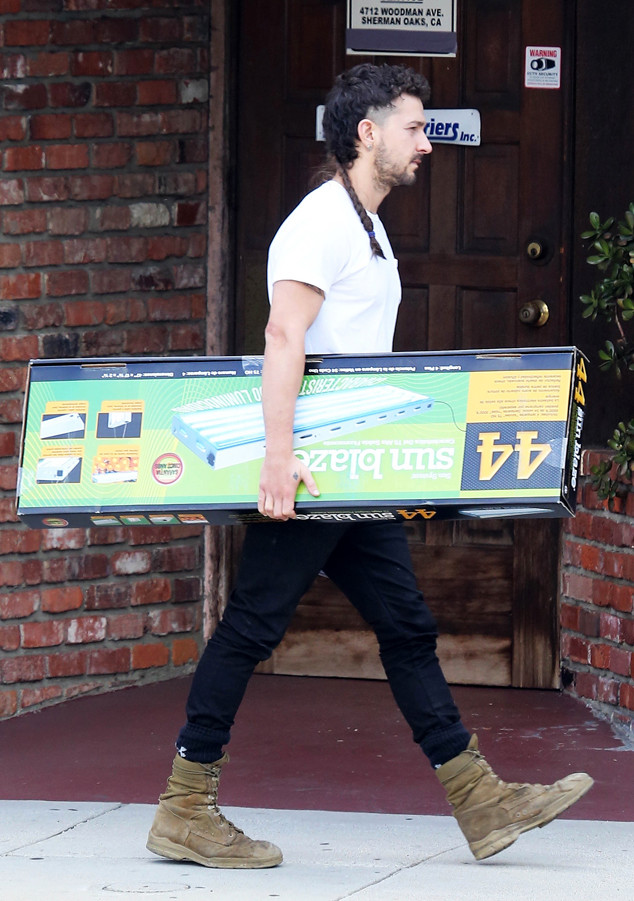 Gucci/FAMEFLYNET PICTURES
Um…excuse me, Shia LaBeouf, is there something you want to share with us?
The actor was seen leaving a hydroponic store in Los Angeles carrying a florescent lamp that, well, is often used to grow marijuana.
While there's no telling precisely what Mr. LaBeouf was using the light for, we'll let you come to your own conclusions about the actor's latest hobbies.
But we should warn you, before you go making any assumptions about the 28-year-old, we'd like to revisit an old interview the Fury actor gave to E! News back in 2012.
LaBeouf dished about growing a fish farm with his girlfriend at the time, saying, "Me and my girlfriend are getting ready to build an aquaponics farm up in Cambria. Aquaponics is the future, dude."
Aqua-what? Allow him to explain…