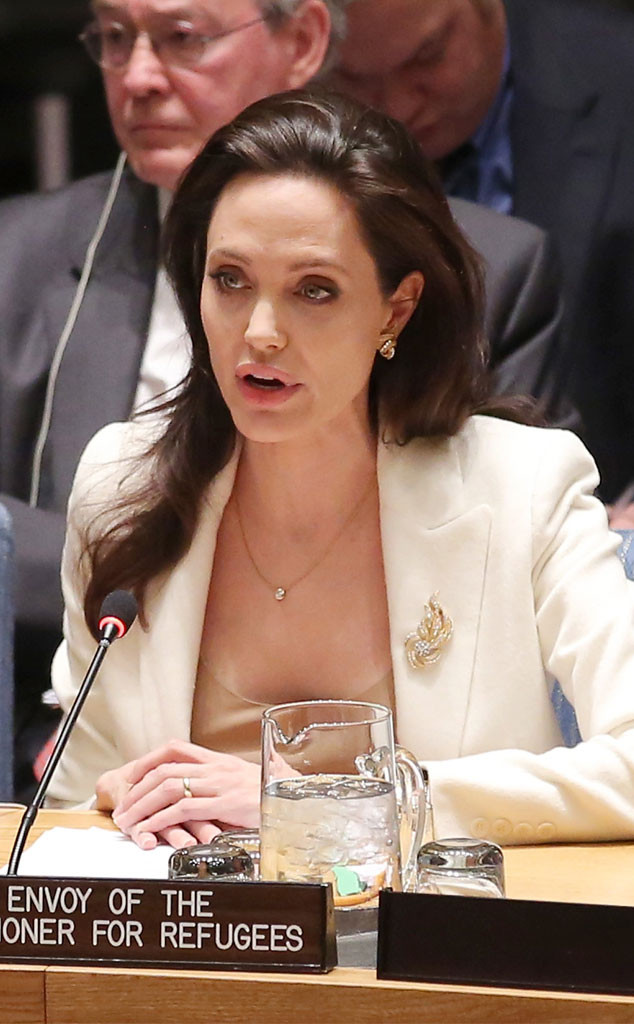 Jemal Countess/Getty Images
Angelina Jolie briefed the United Nations Security Council on the ongoing Syrian refugee crisis Friday morning.
The U.N. special envoy on refugee issues urged world powers to intervene, saying, "We are failing to save lives in Syria."
"We cannot look at Syria, and the evil that has arisen from the ashes of indecision, and think this is not the lowest point in the world's inability to protect and defend the innocent…If we cannot end the conflict, we have an inescapable moral duty to help refugees and provide legal avenues to safety."