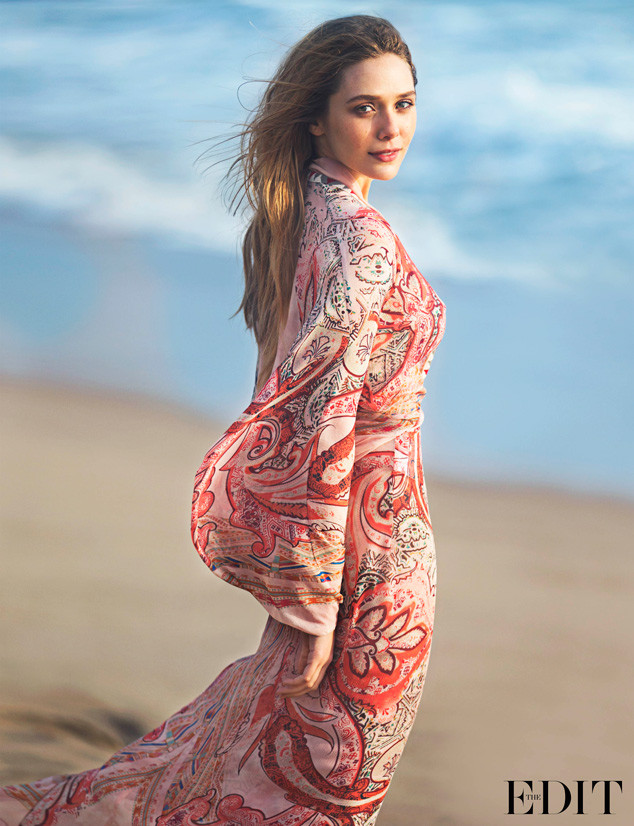 Photograph by David Bellemere and courtesy of The EDIT, Net-A-Porter.com
For Elizabeth Olsen, onscreen nudity is no big deal.
The Avengers: Age of Ultron actress didn't always feel that way, though.
Speaking to Net-a-Porter's The EDIT, Elizabeth reveals it took seeing Kate Winslet performing nude to feel comfortable about doing it herself. "I remember watching Holy Smoke and thinking that it was so reassuring to see a young Kate doing something that was so bold in so many ways," she told the magazine. "I thought to myself, 'OK, so it doesn't destroy your career if you appear nude or take risks.'"
There were those who advised her against, of course. "Not everyone in my family and group of friends thought it was the best idea to be naked in a movie," Elizabeth says. "There are actresses, young and old, who have decided never to do that, and they become these examples people talk to you about."
Though she doesn't want to be a cautionary tale for other young actresses, she likes nude scenes. "You want that voyeuristic quality, but I never feel I have to be nude." Still, she's set a few boundaries. "You won't ever see me in a beauty shot in a bikini on a beach," she says. "That's a character I will never play."