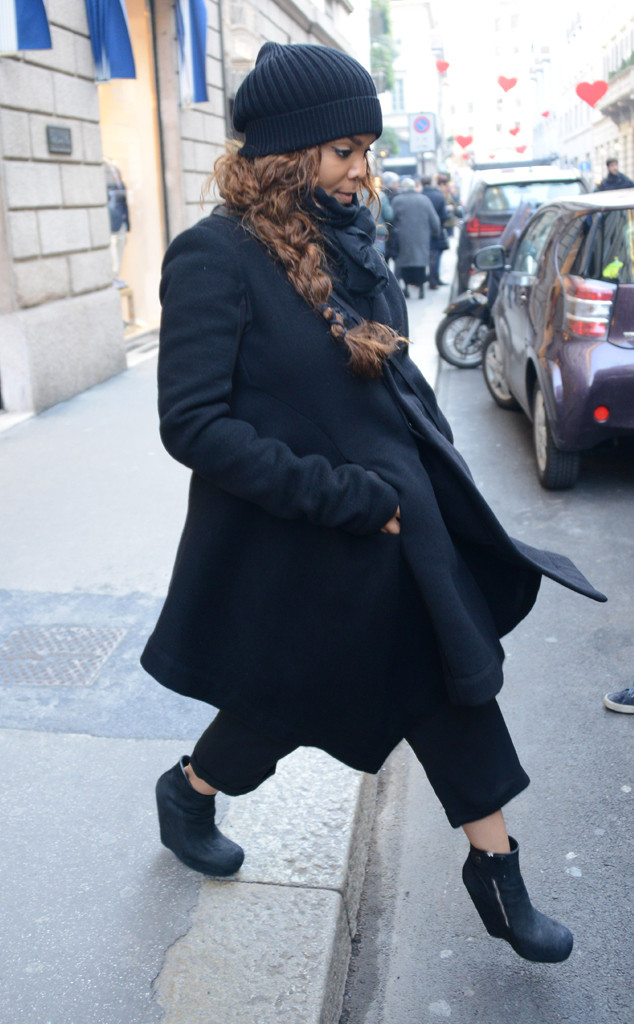 MaHahui / Splash News
There's Janet Jackson!
After one fan posted a mock missing person flyer asking for information regarding the whereabouts of the pop icon on Twitter last week, the creative post scored recognition from none other Jackson herself.
"LOL. Too funny, too sweet," the 48-year-old singer wrote in response to the flyer.
It seems like the fan and many others have been missing "the lady in black," as many Jackson loyals then chimed in, lamenting how the star has been rather absent from the entertainment scene.
"Seriously, Janet, where the hell are you? We NEED you back. We miss you. Your fans miss you. The MUSIC INDUSTRY NEEDS YOU. Come back and show these young whippersnappers how it's done!" the poster reads. "We're not asking. We're BEGGING!"