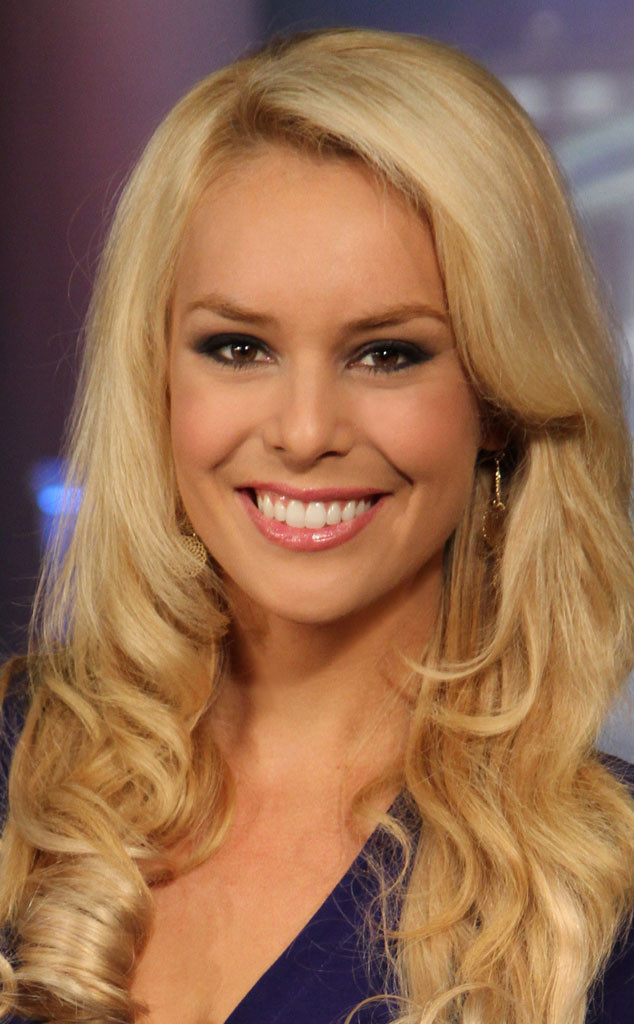 ESPN
You may see ESPN's Britt McHenry back on the air this weekend.
The cable network had put the 28-year-old, who has worked for the cable networks as a Washington, D.C.-based sports reporter for more than a year, on suspension for one week after a shocking, expletive-filled video showing her ranting and insulting a towing company lot clerk was posted on LiveLeak and went viral.
She is due to return to work this weekend, an ESPN rep told E! News on Thursday, adding that "it's not yet determined when or for what event, due to playoff schedules and reporter commitments." McHenry has not commented.
Sports Illustrated reported that McHenry will travel to St. Louis to report about the Rams during ESPN's coverage of the opening round of the NFL draft next Thursday, April 30. The outlet said she is also due to appear on SportsCenter and some NFL-related programs in the immediate days prior to the draft.
The outlet also quoted ESPN Senior Coordinating Producer Seth Markman as saying that she will also resume her role as reporter for the NFL season. The preseason begins in August and the regular season starts a month later.