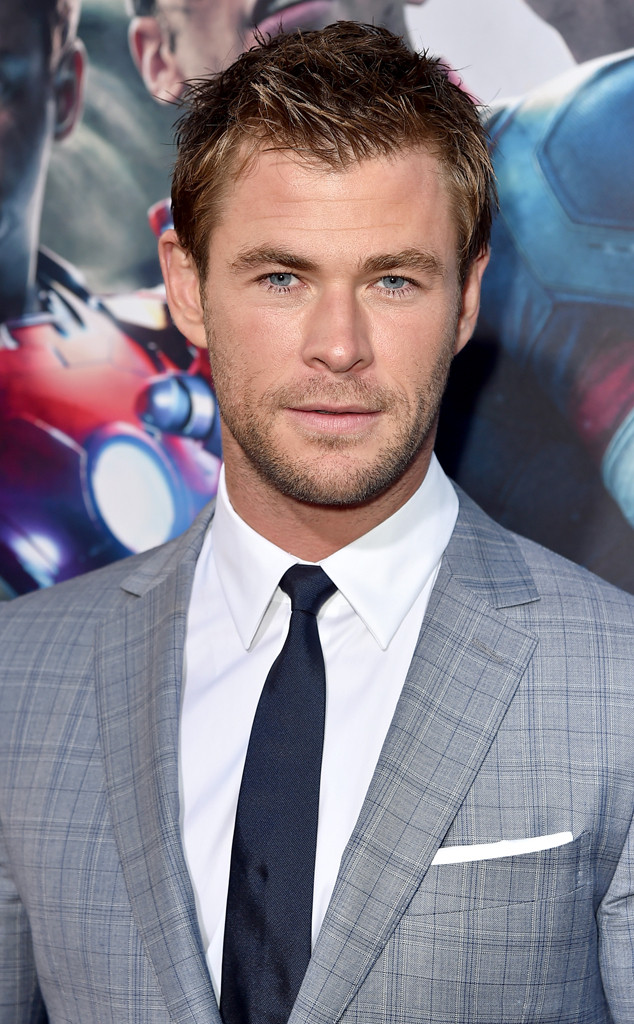 Kevin Winter/Getty Images
What's a vacation without Chris Hemsworth's naked body? Exactly.
That's why movie lovers were extremely excited to hear that the hunky star might be flaunting his birthday suit in the upcoming sixth installment of the National Lampoon's Vacation series, Vacation.
According to MTV, a number of people got a glimpse of what could be hitting the big screen while at the The Colosseum at Caesars Palace for the Warner Bros. presentation at CinemaCon on Tuesday when viewing the raunchy two minute-plus, R-rated trailer.
And the clip, starring Clark Griswold's grown up son Rusty (Ed Helms) embarking on a brand new vacation to Walley Word with his wife Debbie (Christina Applegate) and their two foul mouthed sons, apparently included a scene of Hemsworth's large (reportedly) male member.
But the report also suggests that Thor's, um, hammer is fake in the film, but hey, no complaints here.
However, there's possible bad news. That scene might not even make it to the big screen.