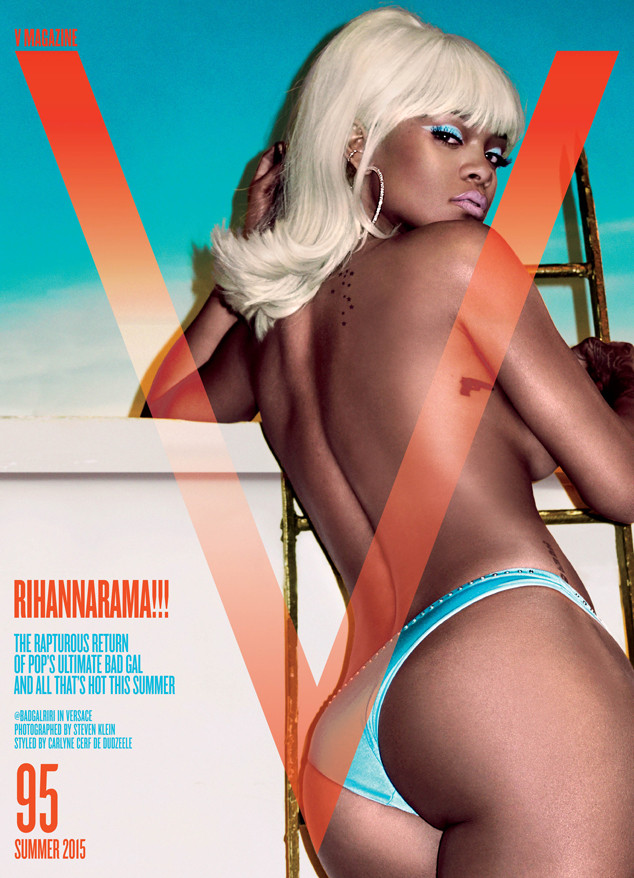 Steven Klein
She doesn't call herself BadGalRiRi for nothing, right?
Rihanna is once again stripping down to her skivvies, this time for a neon-themed spread in V magazine where she opens up about her highly anticipated—and still fairly secret—eighth studio album.
The Grammy winner admitted that she's been working her buns off since her last album was released, despite critics saying that she went on a two-year break.
"I didn't actually take time off. The past two years are the hardest I've ever worked. I've been working on two albums, an animated film, shooting for multiple magazines, designing for Puma and Stance, a new line of fragrances, a summer tour, I launched my first annual Diamond Ball at the end of last year, and I've also been developing several projects to be revealed in the near future." Questions?