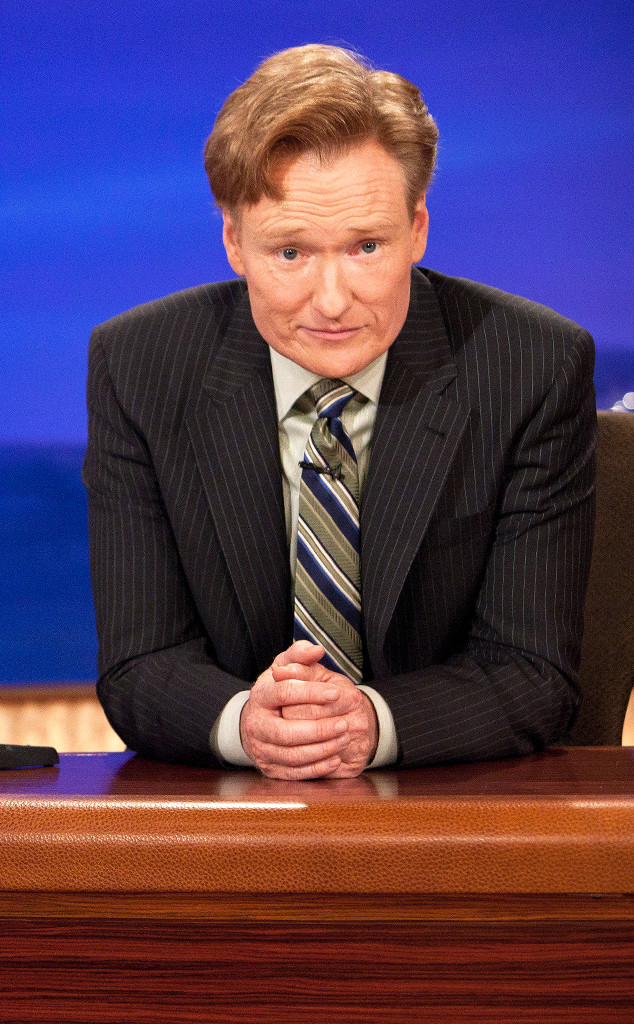 Tiffany Roohani/TBS
Apparently there's someone who wouldn't mind another round of late-night wars.
Conan O'Brien took to Twitter yesterday to wrist-slap one of his writers after the scribe in question went on a since-deleted rant about what in his eyes is the sorry state of comedy, from what sounded like Conan's competitors in late-night TV to the lip sync battles we've grown to love to the A-lister-packed sketches regularly employed by the likes of Jimmy Fallon and Jimmy Kimmel. And, quite often, Conan O'Brien.
"Comedy in 2015 needs a severe motherf--king shakeup," wrote Andrés du Bouchet. "No celebrities, no parodies, no pranks, no mash-ups or hashtag wars. I'm fat."
"Prom King Comedy. That's what I call all this s--t," read another piercing tweet. "You've let the popular kids appropriate the very art form that helped you deal. F--k...None of the funniest stuff ever involved celebrity cameos."